The h2g2 Reports Home
Created | Updated Feb 9, 2008
A644780 | A645040 | A645059 | A643970 | A655616 | The h2g2 Reports Home
Please note that the Community, and Guru Reports aren't complete yet, although the Scout Report is now ready.
The h2g2 Reports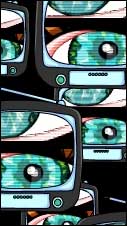 The h2g2 Reports are a set of investigative reports into various aspects of h2g2, designed to give a balanced view of that aspect, and suggesting improvements. The Reports are expected to be updated regularly, when it is felt that enough has changed. However, for the sake of posterity, and in order to keep a record of what has changed, each revision will be self-contained. The purpose of the reports is quite simply to remove some of the mystery surrounding some elements of h2g2, and to help the Researcher understand a little more of what happens 'behind the scenes'. We've also arranged to be featured in the Post - a Report a fortnight for the next couple of months.
The Team
So, who are the h2g2 Reports Team? Well, that's a short enough question, but the answer is huge. These are the team members:
Get updated!
Click here to be informed of new revisions of the Reports as they are released. This feature will send messages about the reports to your personal space, and the message will appear in your conversation list, containing a link to the new material - the author will be a special Reports alias. If, for some reason, you wish to stop receiving updates, click here.
A644780 | A645040 | A645059 | A643970 | A655616 | A652466