RITUALS (BUFFY RESEARCH)
Created | Updated Jun 4, 2004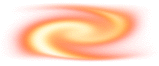 RITUALS

MAKING A VESSEL

My blood is your blood

My soul is your soul

My body is your instrument

On this hallowed night

We are as one
TO RESTORE A VAMPIRE TO FULL HEALTH

This ritual requires the vampire's sire and it must take place in a church on the night of a full moon
Eligor, I name thee bringer of war

Poisoners and paralyers

Grand obscenity

Eligor, Rechid master of decay

Bring your black medicine

Come!

Restore your most empyest murderous child

From the blood of a sire she is risen

From the blood of a sire she shall rise again!
TO EXSERSISE A POLTERGEIST

I shall confront and expell all evil

I shall confront and expell all evil

Out of marrow and bone

Out of house and home

Never to come here again
THE SACRAFICIAL RITUAL TO GAIN MONEY AND POWER

Makida

We who serve you

We who recieve all that you bestow

Call upon you on this holy hour

We have no wealth, no possesion

Except that what you give us

We have no power, no place in the world

Except that what you give us

It has been a year since our last offering

A year in which our bounty has overflowed

We come before you with fresh offerings

Accept our offering done Lord

And bless us with your power

Makida

Come forth and let your terrible torments

Look upon your servents and their offering

We call you Makida

We shall rise from the depths

And we shall tremble before him

He who is the source of all we inherit

And all we posses

Makida

And if he is pleased with our offerings

Then our fortunes shall increase

And on the tenth day of the tenth month

He shall be hungered

And we shall feed him!
BRINGING FORTH ACATHLA

Acathla undatosem

Rotae, nakaui

Senguin, enmam

Rotae, quandem

Omey, tengnem

Assay demonstrata

Now Acathla

You will be free!
BECOMING INVISABLE

Udastae

Mantris nostrae

Invavies invoko

Polidetium phelium

Torum arabony

Perekalog costonius

Nank eckin

Saterwelar
Please excuse the number of bad spellings as I am not greatly familar with Latin lol Please message if you know the correct spellings of the rituals. Thank you.
MORE PAGES
VAMPIRES

DEMONS

MONSTERS

VILLANS

WITCHES AND MAGIC

PROPHECIES

SLAYER HANDBOOK

SPIRITS AND HIGER BEINGS

MYSTICAL ITEMS

THE HELLMOUTH EFFECT

TOP 20 BEST BUFFY SCENES