Save the Albatross
Welcome aboard as we wing-tip1 across the swell of the Southern Ocean. If I'm not here I've probably been drowned by an illegal long line fishing boat. Sorry.
Travel hopefully.....
2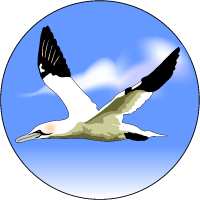 We are all resposible for this delicate, greeny blue planet called Earth..
It supports all life. The more prosperous and educated we become the bigger the responsibility. As technology advances, the rate of change to the ecology increases. The jury is still out on global warming but what is happening to fish stocks.
Why are we allowing the slaughter of Albatrosses in the Southern Ocean? (See John Ridgway's Save the Albatross Voyage 2003-04 at
A2789661
)
if you want to appreciate how gracefull these magnificent birds are, even if the petition is now closed, click here and scroll down
A2508824
News
Recently appointed 'Keeper of the memory of extinct seabirds because nobody gave a toss'

Me Me Me
Originally an Engineer Officer in the Merchant Navy, when we had one, I travelled the oceans and eventually migrated to the North Sea and other offshore oil and gas areas of the world. As with many ex-mariners I washed up on various shores until finally arriving home to work. As well as supporting the Save the Albatross campaign my interests include the occasional week on the English canals, two Springer Spaniel gundogs, Discworld, good wine, beer and anything else that grabs my 'aggressive scavenger' brain.
Stop illegal long line fishing !!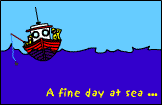 Please God...just once !!
---BEGIN H2G2 CODE BLOCK---
Version: 1.42
RE(++)GB Y- N+- SB+ A- P+:-
L++ M-- s-- V- E- PR-- p? a
B++ TV r++ D? T nh C M-- t+
----END H2G2 CODE LOCK-----

[24+77]{1+0+1}[2+40]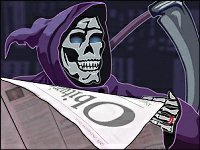 Subscriptions
Title
Status

Created

This user has no Entry subscriptions