Ace Rimmer
Don't panic, Captain Arnold Judas Rimmer is here.
Allow me to introduce myself, I am AJ Rimmer (BSC SSC), Technician 2nd class onboard the JMC mining ship
To find out who's onlineClick here
To see your conversationsClick here
Infinite improbability drive
About me
Male, 19 from Sweden. Cynical, narcassistic, neurotic, compulsive and completely mental at times! Yet I'm perfectly convinced everyone around me are totally insane.
I arrived at this conclusion only a mere few moments after being born, and have yet to be proven otherwise. But don't worry, I've grown to like crazy people!
As for my interests, I like to watch TV, play computer games, read, write, anything that can involve me in a different kind of universe, and writing is something I try time and time again at, to disastrous results. Additionally; Everything after this sentence may or may not be horribly out-dated and/or pure lies.
Me on h2g2
Obviously, me on h2g2 is completely different from me in real life. Here I may appear nerdy, insecure and uninteresting.
Nothing could be further from the truth. But I've tried to leave my mark on a few little things here and there on h2g2.
You'll notice alot of them have died since I joined. Weird how things work out huh?
I have a pitch at the far corner of
The campsite
Join the
The Ragnorak pirates
.
I am also the highest ranking crewmember onboard Red Dwarf which I founded together with
Existential Elevator
.
Join Red Dwarf and see space!
I am deputy, vice-minion maitenance repairman of
thingite
stuff
.
UnOfficial h2g2 Lurker
Day of days
by me and Tosh!
The Simpsons world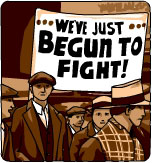 The Terranic army
.
Regiment Gazpacho
.
Finally, I've reached the position of power I deserve! And I didn't need to take an exam!
My Mates
Cybercat(ACE)
Smilodon(ACE)
EE
Plato(ACE)
Sgt. Mushroom
Terran
Spook
Listerette
HPB(Holly)
Helpful Links
Ace's homepage
Scout's homepage
The h2g2 picture library
Peer review
GuideML clinic
Don't panic help centre
House rules
Editorial process page
New users page
Smiley's
Write something here and make AJ happy...

Smoke me a kipper, I'll be back for breakfast.
Subscriptions
Title
Status

Created

This user has no Entry subscriptions