This is my personal space eh?
Does that mean I can jump around in my pants eating drumsticks out of a bucket to the sounds of Madness?
More later....
How did I know you'd like to join me ?
---
"Sometimes you should stop trying to be who you think you are, and just be you"
I've got broadband at home! Gallooo Galay oh happy day!
Oh, and THE PROPOSED UNDERPANTS SMILEY SHOULD BE A PAIR OF Y-FRONTS!!!!
Perhaps we could have two - a pair of y-fronts and a pair of frilly pink knickers? Just to ensure equality n'all *standingupforequalityunderpantssmiley*
Oh, and I am now *adopts grand pose* "Keeper of the evil Thingite Avon Lady Army and Mary Poppins's bag of darkness"!
Links for me: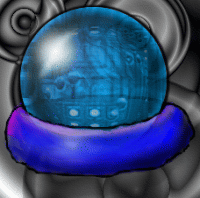 Douglas Adams' Vision of H2G2
Meets
Micro Meets
Going somewhere? Drop a line here to see if you can meet a fellow towel freak while there!
The old me
Vital Statistics
Spicing up your user space
(apparently easier than GuideML clinic!)
Master B
's
recipes
Byeeeeee!
Subscriptions
Title
Status

Created

This user has no Entry subscriptions