Written in Black and Wight: Y
Created | Updated Feb 4, 2018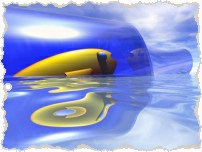 Welcome to what is the penultimate quiz round dedicated to the Isle of Wight's dialect1 - and I can tell you for Y.
Y
Y oh Y oh Y is this the penultimate round?
Quick Fire Round: Y Fronts
Can You match the correct words from the meanings listed below?
| Word | Definition |
| --- | --- |
| Yarm | Yours |
| Yate | Ale |
| Yeal | Egg yolk |
| Yeapril | Ewe |
| Yearly | April. |
| Yelk | Turn left |
| Yerzelf | Arm |
| Yet | Early |
| Yo | Yourself |
| Yourn | Eat |
Main Round
There are three possible answers listed for each word below, but only one is correct. Can You guess which is right?
Yallow Bwoys
Candlewax.
Sovereigns or guineas.
Yachties' racing marks.
Yallow Janders
Type of male goose.
Gooseberry jam.
Jaundice
Yearnest
Binding a bargain.
Handbag for carrying children in.
Yeast used to make alcoholic beverages.
Yeath
Ye of little faith.
To agree, say yea or yes.
Earth and soil.
Yender
A Japanese money lender.
To beat until tender.
Yonder.
Yeppern
Apron
Noise made by a small dog.
To be sycophantic or a yes-man.
Yollup
Gossip
A wallop, to be hit.
A dollop or splodge.
Yoppul
Someone who, when offered to be given a full-course dinner, prefers to eat fat-free yoghurt and fruit instead.
Gabble, unnecessary talk.
An unlocal yokel from the mainland.
Yoppulun
Grumbling.
For a married man to be found spending time in the company of a much younger woman.
A group of hooligans.
Yorks
Mythical creatures that leave babies in cabbage patches.
Trouser straps to stop rodents climbing up where you don't want them.
Spending the day climbing up and down downs 'til you're neither up nor down.
Click on the picture for the answers!
A - B - C - D - E - F - G
H - I - J - K - L -
M
N - O - P - Q - R - S - T
U - V - W - X - Y
The Bluebottle Archive
1Preserved in publications including A Glossary of Isle of Wight Words by Major Henry Smith and Charles Roach Smith (1876), A Dictionary of Isle of Wight Dialect by WH Long (1886), Isle of Wight Dialect by Jack Lavers MBE (1988), The Encyclopedia of Isle of Wight Words, Placenames, Legends, Books and Authors by Edward Turner (1900) and The English Dialect Dictionary ed. Joseph Wright (1906). Other works include the novels of Mary Gleed Tuttiett (1846-1923), poem A Dream of the Isle of Wight by Mrs Mary Moncrieff (1863) and Legends and Lays of the Isle of Wight by Percy Goddard Stone (1911).