Written in Black and Wight: R
Created | Updated Nov 12, 2017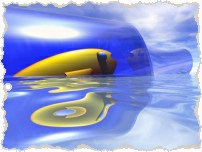 Open wide and say 'R' – it's another quiz round dedicated to the Isle of Wight's dialect1.
R
This week is the letter R.
Quick Fire Round
Like everyone else, who on the Isle of Wight doesn't enjoy talking about the weather. Can You identify the correct meteorological terms from those listed below?
| Word | Definition |
| --- | --- |
| Rhym | Weather so dry that cornfields have become brittle. |
| Right-up-and-down | Hazy, but not quite foggy. |
| Rimey | A chill sea mist |
| Rise | A seafaring term for a calm. |
| Rishun dry | A mist that is close to the ground. |
Main Round
There are three possible answers listed for each word below, but only one is correct. Can You guess which is right, and see right through the incorrect options?
Rabble-rote
List of labourer's written demands.
Scruffy handwriting.
A long, rambling story memorised and repeated off by heart.
Racketty, also Rap and Run Vor
Wobbly, especially under pressure.
Thriftless, extravagant.
A game of tennis.
Rafty
Stale, unpleasant smell.
White water team bonding activity along the River Medina.
Someone or something that will float when pushed into water.
Randy
Somethink that's like well random.
What someone who gets bugged driving up and down the same old strip and gotta find a new place where the kids are hip gets.
Country fair
Rathe
Soon or early.
To rake a field.
Horse antlers.
Rattlemouse
Strange noise coming from the walls of a house at night.
A child's toy animal.
A bat.
Rattletrap
Improved mousetrap.
Dilapidayed of falling apart, in desperate need of repair.
Someone who keeps talking nonsense.
Rectunpooast
A small, narrow stool to sit on.
Signpost.
Being assigned to a church parish2.
Renyard
A fox.
A field for reindeer.
A rendezvous point.
Reyals
Taxes.
Metal things that attract trains.
Sunbeams.
Ridweed
Invasive Martian plant described by HG Wells in The War of the Worlds.
Unwated liquid poured away.
Poppies
Riggish
A woman who looks just like Mrs Peel in The Avengers.
A ship that doesn't have quite enough ropes and sails and things.
Escaping sheep and cattle
Ring A Person Out
To toll a knell, ring a bell at their funeral.
To canvas their political opinion.
To be soaking wet during a storm at sea.
Rish
To be wealthy.
To rush.
To have a dream.
Rive
A very, very small river.
Getting to your destination.
Amorous.
Rot Gut
Dysentery.
Poor beer.
Talentless violinist.
Rough Music
A cacophony of noise made to indicate disapproval.
A school recorder or ukulele recital.
Bagpipes.
Rubbenstooan
A Stone To Clean With.
Neolithic monument between Robin Hill and Merstone said to increase fertility.
Flint grindstone used at local mills.
Rudder
Bleeding.
A head shaken in disapproval.
Rugged, rugby-playing ruffian.
Click on the picture for the answers!
A - B - C - D - E - F
G - H - I - J - K - L
M - N - O - P - Q - R
The Bluebottle Archive
1Preserved in publications including A Glossary of Isle of Wight Words by Major Henry Smith and Charles Roach Smith (1876), A Dictionary of Isle of Wight Dialect by WH Long (1886), Isle of Wight Dialect by Jack Lavers (1988), The Encyclopedia of Isle of Wight Words, Placenames, Legends, Books and Authors by Edward Turner (1900) and The English Dialect Dictionary ed. Joseph Wright (1906). Other works include poem A Dream of the Isle of Wight by Mrs Mary Moncrieff (1863) and Legends and Lays of the Isle of Wight by Percy Goddard Stone (1911).
2The 'Mother Parishes' founded in 686 AD were Arreton, Brading, Calbourne, Carisbrooke, Freshwater, Newchurch and Shalfleet. Today the Island's parishes are Arreton, Brading, Bembridge, Brighstone, Chale, Calbourne, Cowes, Freshwater, Gatcombe, Godshill, Newport, Newchurch, Niton & Whitwell, Ryde, Shalfleet, Sandown & Shanklin, Shorwell, Totland, Ventnor and Yarmouth.