Written in Black and Wight: I
Created | Updated Nov 12, 2017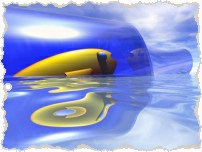 Yep, it's another entry in the quiz series dedicated to the Isle of Wight's dialect, as preserved in A

Dictionary of Isle of Wight Dialect by WH Long (1886) and Isle of Wight Dialect by Jack Lavers

(1988)1.
I
This week is words beginning with I. I know what you're thinking – I is a vowel. What is the

point of having more vowels when you already have the multi-purpose letter A? Sadly, there are fairly few

examples of words beginning with this letter, so it is a short quiz this week.
Isle of Wight Quick-Fire Round
This round has examples of things named 'Isle of Wight _?', but the correct meaning isn't next to the right

word. Can You correctly identify which is which?
| Phrase | Definition |
| --- | --- |
| Isle of Wight Calves | Moth |
| Isle of Wight Dog | Cheese |
| Isle of Wight Helleborine | Cormorant |
| Isle of Wight Parson | Dull-witted man |
| Isle of Wight Rock | Bryony |
| Isle of Wight Vine | Orchid |
| Isle of Wight Wave | Laziness |
Of course, Isle of Wight Rock now normally describes a hard stick-like confectionery sold at seaside

towns.
Main Round
Can You identify which of the three meanings is the correct one for the words below?
Idle
Someone who is saucy, wanton and/or flippant.
Someone who always looks on the bright side of life.
Statue of the Island's local deity, the Great Randini.
Igg
Small, local tree-climbing lizard.
An egg
Small domed house made out of bales of straw.
Inn
Entrails.
Something indecent.
To enclose.
Innsoever
Someone who never leaves the pub.
Someone who is insensitive.
Howsoever.
Inyuns
Onions.
Indians – the wild, untamed natives of the West Wight.
A dedicated follower of fashion and/or trend setter.
Ire
Colourful.
Iron.
Barbed wire.
Itt
A sand fairy.
Having an itch or the act of scratching.
Yet
Click on the picture for the answers!
The Bluebottle Archive
1Other dictionaries include A Glossary of Isle of Wight Words by Major Henry Smith and Charles Roach Smith (1876), The Encyclopedia of Isle of Wight Words, Placenames, Legends, Books and

Authors by Edward Turner (1900) and The English Dialect Dictionary ed. Joseph Wright (1906).

Other works include poem A Dream of the Isle of Wight by Mrs Mary Moncrieff (1863) and

Legends and Lays of the Isle of Wight by Percy Goddard Stone, (1911).