Written in Black and Wight: J
Created | Updated Aug 27, 2017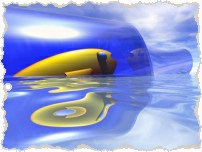 We're now at the tenth in the quiz series dedicated to the Isle of Wight's dialect, as preserved in A Dictionary of Isle of Wight Dialect by WH Long (1886) and Isle of Wight Dialect by Jack Lavers (1988)1. Is everyone fed up of it yet?
J
This week is words – and indeed names - beginning with J.
You Know Jack All
Can You correctly identify which is the correct meaning of these name-based phrases?
| Word | Definition |
| --- | --- |
| Jack-A-Lantern | Scarecrow |
| Jackaneyaps | Children's singing game |
| Jackassen | Frenchman |
| Jackheyarn | Weak piglet |
| Jack In / Jack Up | Being busy but doing nothing useful. |
| Jackrag | Regular visiting packman or peddler. |
| Jenny Jones | Great Tit |
| Joe Ben | Will o' the wisp |
| Joey | An individual in a larger group |
| Johnny Crapaud | Heron |
| Johnny Fortnightly | Coxcomb or dandy |
| Johnny Lent | Give Up |
Main Round
Can You identify which of the three meanings is the correct one for the words below?
Janders
The first month of the year.
Jaundice.
Jars to put jam in.
Jarworm
Insect found in marshy ground.
A song that is stuck in your head.
Maggots found inside jars of homemade jam.
Jee
Word said before the words 'whiz Batman'
To give – possibly to give someone some jam.
To get on well with and/or agree.
Jipper
Blue, slippery clay.
Someone who says 'I like the cut of your jib'.
Sauce, juice, syrup or gravy. Or the jam in a doughnut.
Jobber
A measure of spirits and/or jam.
Cattle dealer.
The Hutt crimelord who ruled Totland Bay.
Jollop
Medicine.
Lollipop made out of jam.
Flag showing the skull and crossbones.
Jolterheaded
Someone who bumps their head when walking into something lower than they are tall.
Foolish, silly person.
Someone jilted at the altar when their intended accidentally says someone else's name.
Jonnick
Being arrested.
A gin and tonic ordered by someone who already has had several.
Honest, trustworthy fellow.
Joskins
Someone, often female, who adds herbs and other natural ingredients to home-made jam in order to create remedies for various ailments.
Someone from the West Country and/or a country bumpkin.
Someone who rudely pushes those around them out of their way.
Click on the picture for the answers!
The Bluebottle Archive
1Other dictionaries include A Glossary of Isle of Wight Words by Major Roach and C Roach Smith (1876), The Encyclopedia of Isle of Wight Words, Placenames, Legends, Books and Authors by Edward Turner (1900) and The English Dialect Dictionary ed. Joseph Wright (1906). Other works include poem A Dream of the Isle of Wight by Mrs Mary Moncrieff (1863) and Legends and Lays of the Isle of Wight by Percy Goddard Stone, (1911).