Written in Black and Wight: T
Created | Updated Nov 26, 2017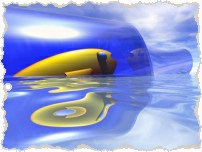 It's another quiz round dedicated to the Isle of Wight's dialect1.
T
This week is the letter T.
Quick Fire Round: Sizing Things Up
Can You match the correct words regarding size, shapes and other measures from those listed below?
| Word | Definition |
| --- | --- |
| Taffety | The Whole |
| Tarnel | Very small |
| Tasty | Drunk |
| Teeren | Expensive |
| Terbul | Useless |
| Tew | Double |
| Three Parts Gone | Great or very much |
| Thumpen | Fast |
| Tiddy / Titty | Exact, Perfect Size |
| Tidy | Week |
| To-Rights | Very, extremely |
| Tostikeyated | Keg containing four gallons of spirit |
| Tote | Great |
| Treyard | Dainty |
| Tub | Drunk |
| Turn | Very big |
Main Round
There are three possible answers listed for each word below, but only one is correct. Can You guess which is right?
Tackle
Sticky food eaten on Tuesdays.
Someone who is tactful.
Food and drink
Tape Taker
Mole Catcher
Someone who embroiders cross stitch or tapestry.
Pig farmer who looks after small pigs with long, flexible snouts.
Tee Hole
A tea room or café.
Golf course.
Entrance to bee hive.
Tember Britches
Coffin
Thick leather dungarees, worn with the smock vrock.
Crutches and/or wooden leg.
Thirt Auver / Thirtover
Cross, ill-tempered.
Quenching your thirst.
The unlucky number that is one more than twelve that will bring bad luck if mentioned until salt is thrown over your shoulder.
Thizzle spitter
Damp, wet weather.
Tool to uproot thistles
Small dish for inedible bits of gristle to be put in.
Threadle
To thread a needle.
Donkey-powered treadmill, such as at Carisbrooke Castle's well.
Tracks made by a cart or pony trap.
Thuckster
Adult who sucks their thumb.
Courser, a swift and strong horse.
Thatcher.
Thumbit
Thumb-sized thimble.
To thrash, punch or thump, especially a poor, defenceless animal.
Small bit of meat or cheese eaten on bread.
Tip Out
To pour.
Money given to the maids working in a tea-room.
A compost heap.
Tissick
A Russian horseman.
Seasickness.
Cough.
Toll-Loll
Tollerably
Charge for passing a turnpike tollgate.
To ring a bell or make another loud noise.
Townser
Someone who lives in a town
Someone who finds water using a forked stick.
A tall tower.
Treyapsen
Someone selling drapes and curtains.
To walk while slouching to no purpose.
Someone who traps animals, especially a poacher.
Trouble
What there may be ahead, but while there's music and moonlight and love and romance, let's face the music and dance.
To trundle or roll.
Time of a woman's travail (labour).
Turmet
A turnip
A termite.
Term end.
Tutty
A tutor, also a lesson.
Bunch of flowers.
Totty, a desirable woman.
Twaddent
Nonsense.
It was not.
The night before Christmas when all through the house not a creature was flying, not even a rattlemouse.
Twiddle
Whistle.
Armful of firewood.
A jerky movement or short, sharp spasm of pain.
Twitter
Taut twine and tin can-based social media network.
Miscellaneous messages randomly issued by an authority figure.
Nervous Excitement.
Click on the picture for the answers!
A - B - C - D - E - F - G
H - I - J - K - L -
M
N - O - P - Q - R - S - T

The Bluebottle Archive
1Preserved in publications including A Glossary of Isle of Wight Words by Major Henry Smith and Charles Roach Smith (1876), A Dictionary of Isle of Wight Dialect by WH Long (1886), Isle of Wight Dialect by Jack Lavers MBE (1988), The Encyclopedia of Isle of Wight Words, Placenames, Legends, Books and Authors by Edward Turner (1900) and The English Dialect Dictionary ed. Joseph Wright (1906). Other works include poem A Dream of the Isle of Wight by Mrs Mary Moncrieff (1863) and Legends and Lays of the Isle of Wight by Percy Goddard Stone (1911).