SuperMarket XXV: Across the Univers-ity
Created | Updated May 24, 2015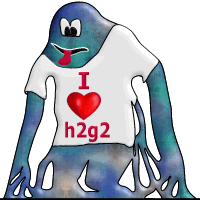 Hello, and welcome to the latest edition of Super Market, the update of everything exciting taking place in h2g2's own Flea Market.
Across the Univers-ity
You may remember earlier in the year that I began spring-cleaning The h2g2 University, as it had become a bit of a sprawling mess with conversations spread over 29 different pages, making it unclear as to what anything actually was. I also shared how upsetting it was that the Completed University Projects page, the one intended to list all the successful University projects, commemorate the achievements and celebrate the successes, was completely blank.
As someone who has written University Projects, I set about trying to correct this. After all, University projects are perhaps the h2g2 Edited Guide at its best, especially collaborative projects in which people from all around the world, of different ages and backgrounds, have come together to write about a shared topic from differing perspectives. Completed projects should be celebrated and not hidden, so I was determined to find as many completed projects as I could, and list them on the Completed Projects page.
I soon realised that there were too many University Projects to fit onto just one page, and so decided to divide it into one Completed Projects page per faculty.
Completed University Projects Pages
The Completed University Projects Pages are:
These list all the projects that I have identified to date. I am sure that there will be other Projects that weren't submitted to the old University pages and may well have slipped through the net - if you know of any, please let me know and I can add these on later.
Recommended Flea Market Rescues
Since last time, a Flea Market rescue attempt has been recommended from Peer Review.
Flea Market Rescues in Peer Review
And Remember...
, the Flea Market needs You!
The Flea Market Archive