Dmitri Gheorgheni's 2013 NaJoPoMo Archive: Time Travel Tourism Photo Journal
Created | Updated Nov 30, 2013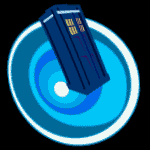 November is NaJoPoMo around here. I can't remember exactly what the acronym stands for, but it's something about posting a journal entry every day.

This month-long journal is called 'Time Travel Tourism'. Each day, there will be a travel picture, courtesy of the Library of Congress.

The author here can guarantee to have personally visited each and every one of these tourist sites – but not at the time the photo or image was made. That's the bogus part.

I've included a 'fun fact' about each location.

So, if your tardis is up for it, get travelling!