The Temple of Existentialism
Created | Updated Jun 24, 2003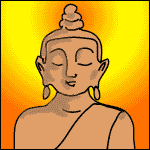 Step into the temple, my child. The marble floor may be cold against your feet, but please leave your shoes outside. If you have come to the wrong place, then I suggest you leave by the back alley.
You may also notice a large, vaguely impressive doorway. Be very careful. If you choose to go through, there may be no coming back.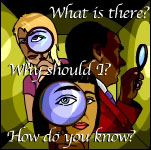 This, my temple, is a place for self enlightenment, for sharing. Or it may not be. It has freewill, shaped around the will of the followers. Talk, share ideas and learn together. Do not be afraid.
About the Temple
The Temple was created as a place where ideas can be shared without prejudice, where a discussion on anything from a current political situation to which Star Wars fim was better can be set up. Feel free to drop by once or become a regular. The Temple is open to all.
Positions within the Temple
There are no formal positions within the temple. Here we all stand as equals. A contributor to the Temple may add 'existential' to their name.
What now?
Now, my child, leave a message. Or don't. The future is in your hands. Make the most of it...

A spotlight on....
Please leave a message recomending any other religious or philosophical sites for a spotlight.
Inspirational Places...
H2G2 is full of inspirational places.....have a look and expand your mind...
Please post below if there are any other inspirational sites on H2G2 you feel deserve a link here. Thankyou.