h2g2 Post 19.06.2000
Created | Updated Jun 21, 2003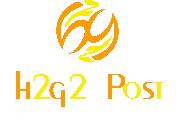 Posted: 19th June 2000

We seem to have a bumper-filled edition this week, covering, mostly,
two themes: Campaigns and Researchers in Foreign Places.
Let me tell you about the travel stories we have first.
We feature another page from Down My Lane on his recent trip to
Cambodia. This week he focusses on The Royal Palace. Then we have a
Newsletter from Swiv, who, some of you may remember, is spending her 'year out' undertaking charity work. This time she is in Tanzania. She had
an unfortunate accident involving a taxi driver last weekend... maybe someone
should add to the 'Driving Etiquette' entry about how it is not a good idea for
two vehicles to try and cross a bridge at the same time! I am pleased to report that,
although badly shaken and requiring stitches in her ear and a big bandage around
her head, she has recovered and moved on.

Our final travel story is more a 'This is where I work' story and comes from The Antarctic.
Researcher Tim Smith-Antarctic Correspondant Extraordinare
has written a fine piece from what one can only describe as a record latitude for h2g2. How much closer to the South Pole can we get?
Now... the campaigns!
Colonel Sellers...formally know as GargleBlaster, has written a great piece on the ineptitude and unfeelingness of a Los Angeles Official. He would like YOUR help in compiling a list of other mis-cast members who are supposed to serve the community, but end up frustrating it instead. We will be running a further article on this problem when he has some feedback!
There will even be a reward for the most pathetic/ most unbelievable candidate!
Now 'The BIGGY!
Remember all those months ago when we ran the 'Virtual Mayor of London' campaign? What fun, what a lot of work, what a winner! Ms Fenchurch M. Mercury has been busy working behind the scenes and we have another diatribe... sorry, statement, from her this week as she faces up to questioning in the 1-1. But is London the end?

No it is not! This year sees the election of a new President of the USA. What better then to have a Presidential Campaign for the Virtual Prez of h2g2? This time, the competition will be run by and through the POST, although I will, as before, be a fair and unbiased Campaign Organiser and Returning Officer.
WE NEED YOU!

We already have one pair of candidates lined up... so come and sign up and have a go! You need to:

Have a running mate to act as your Vice!

Be prepared to put forward a statement of intent to the h2g2 community.

Be prepared to submit a picture for the Rogues Gallery (Your voters want to see something even if it's a neat cartoon!).

Be prepared to have the dirt dished about you or your running partner!(No campaign is complete without Rumours and Scandal!)

Be prepared, in the event of actually winning, to make regular statements to your constituents through your friendly news media: The POST.
If you and a friend are interested in standing for this prestigeous and worthwhile office, then please email me at:

[email protected]

Please mark the subject matter 'Prez'!

Rules and Regulations.
These are always advisable I suppose!

Any one from anywhere may apply.

The closing date for application to be considered as candidates is:
23rd July 2000.

You will then have until 20th August to convince the voting fraternity that YOU are the only persons fit to hold the office of Prez/Vice Prez.

Voting will officially start on the 21st August and the POST will run a weekly update on the progress of all candidates.

Voting will close on the 18th September

The returning officers decision is FINAL, but copies of votes will be made available upon request.

There will be NO multiple voting allowed! I'll be watching carefully!
Come on! You know that h2g2 needs YOU!
Next week, we will run the first campaign addresses for you. In the mean time, no silly stories, no science stories, no quotes this week... just pure POST!
Take5


The pick of this week's batch of new Guide entries.

BookNooK


'Poor Things' is the book reviewed this week

Survivors


Do you remember this television series?

Recipes


Beware! These recipes may contain alcohol!