HI hitchhikers
I.M. me at Fllrbny on AOL instant messenger.
i have read all 5 books
I make food so I can eat it. Dont panic ever and always remember your towel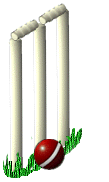 Cricket made by the horrible people oh krikket, oh curse them
i just want my damn tea

my lightsabers
I am a member of...

The H2G2 Assassin's guild

nil mortifi sine lucure
Weapons:bow and arrow, macabre, lightsaber
Magic powers:night and heat vision, the force
Other skills:supurb aim
Gender:male
Living in or out of HQ:in
Thing or Thursday: thing
I am a Thingite
I am a Sporkite


LINKS
Handy-dandy linksH2G2 ReviewsSmileysThe PostHelpful GuideML siteRandom Quotes GuildThe Assassins GuildAce HomepageSporkites Guide to GatorsSFANESP-Spork foodSporkitesAnother helpful GuideML pageThingitesJedi AcademyVolunteers pageFlea MarketPersonal space guideML
Subscriptions
Title
Status

Created

This user has no Entry subscriptions
Fllrbny (Leader of the B.C.W.D.T.B.C.)
Researcher U684831

Entries
Most Recent Edited Entries
This user has not written any Edited Entries.
Entries
Disclaimer
h2g2 is created by h2g2's users, who are members of the public. The views expressed are theirs and unless specifically stated are not those of Not Panicking Ltd. If you consider any Entry to be in breach of the site's House Rules, please register a complaint. For any other comments, please visit the Feedback page.
"The Hitchhiker's Guide to the Galaxy is a wholly remarkable book. It has been compiled and recompiled many times and under many different editorships. It contains contributions from countless numbers of travellers and researchers."
Followers
Fllrbny (Leader of the B.C.W.D.T.B.C.) has no Followers
Bookmarks
This user has no Bookmarks