I Never Had Any Marbles to Begin With
That was Now And This Is Then
First of all, Credit Card ready because VA sells art prints! http://vauxhaulastra.deviantart.com/store/
You find yourself in a room that is a complete mess. Half drunk cups of cold tea lie hap-hazardously around a table, which is covered in inked line drawings. In a corner a shiny matter transporter/toaster combo bleeps away binararilay to itself. The walls are lined with posters which read:
*Don't Forget You Towel* *101 things not to do at the showing of the HHGTTG Movie* *If you've done six impossible things this morning, why not round it off with breakfast at Millyway's-The restaurant at the end of the Universe! * *Arthur Dent Hitchhiked around the Galaxy, and all I got was this Lousy Poster*
You hear a feint whirring and a door (which has just materialized out of nowhere) opens. At first you can't see anything except whiteness, because there's nothing there. But now somebody appears beside you, a teenage girl with a kind of hair do that looks as though it has been dragged through several thousand hedges, backwards. She says>>>>>>>>>>>>>>>>>>>> 'Sorry about the mess, I've been spending a lot of time in another universe and you kind of loose track of things.' She motions to a large and lumpy bean bag you realise has changed colour since you arrived, 'Have A seat, oh by the way, I'm Vauxhaul Astra, I like that hat.'
What did you say you name was?!
Vauxhaul Astra, as in the car Vauxhall Astra. Like Ford Prefect, only more modern. And my younger sister is Opal Astra, As in Opel Astra. Boring? Then All right, I have many others... HIJ, Alphabetical initials which sound groovy. Clip Clop, this is apparently the sound my feet make when they trip each other up. Fuzzy Wuzzy, apparently referring to my hair. VA, Vaux. Holl. Puffy Marshmallow? Cream Cracker? Or squish a pile of them togeather to make.. CreamCrackerPuffyMarshmallowFuzzyWuzzyClipClop. Or just Call me Holly.
Email ME [email protected] Same address for MSN messenger
Request Book
Read
Request Book!!
---
Stuff That scares the Hec otta me
1. Heights
2. Most things which involve pain
3. Being separarted from my computer for too long
Stuff that I love
1. EvilClaw
2. Computers
3.THHGttG (obviosly)
Ahhhh! Medals!!!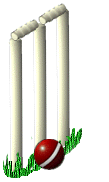 ---
I Got EvilClaw Made into A teaslave and all I got was this lousy medal.
---
I'm A Member!!
Interesting stuff I have come up with
One slip of the tonge and you can be branded fo rlife, especially if you are holding a lolly in one hand, and a hot poker in the other.
My Sites!!
BUY MY PRINTS!
PRINTS
I'm a commmunity artist
WHOOOO! PLANETS!
Subscriptions
Title
Status

Created

This user has no Entry subscriptions