The NEW H2G2 Radio- 42 FM - The Community's station!
Created | Updated Nov 13, 2003
Thanks for tuning in,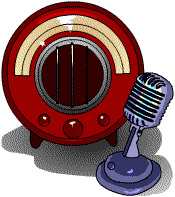 Made FOR the h2g2 Community, BY
the h2g2 Community
Howdy, and welcome to 42FM - H2G2's Community Radio Station!
Fancy Listening to some classical music? How about a bit of Rock? Or do you like calling in on a Talkback station? Whatever you like listening to, we probably have it here, or have willing researchers to help host a channel dedicated to what you like!

Just so as not to get people confused, H2G2 cannot support audio, like actual sites where you can listen to the radio online, so This station is more of a 'virtual' station, where people can 'call in' through posts on each of the various shows...


Your Horoscope For Today...

Scorpio : Today will be your lucky day

The Team so Far...
Tune in to some of our Channels!
42FM debating channel- 42FM, h2g2, and the BBC are not responsible for dumb, stupid, ignorant, insane, or politically incorrect things said on this channel.
Aunty Tabs Agony Hour- Do you have a problem? Need someone to talk to? - This is Just the Channel for You!
Benefit for the Albatross Concert- A live concert and sponsoring action to keep the albatrosses on this blue planet
Celebrity Talkback Channel- Where you can speak to The Biggest Names in H2G2

H2G2 Radio's Talkback- The voice of h2g2.

H2G2's News Desk- The most reliable, or is that unreliable? news on H2G2!
Midget intern on the wheels of steel-where you can talk about almost anything you want!

Musical Feeling- H2G2's Musical discussion, where lovers of any music can gather!
The Quiz Channel- Bored? How about calling in to the 'Quiz Channel'???

At the moment, we are looking for some Hosts, DJ's, and Other assorted Broadcasters to host their own Radio channels...
If you want to host a channel, post below, so I can see what to do, etc...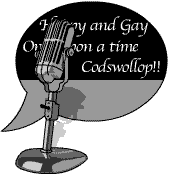 The Rest of the JointH2G2 Radio's Offices
Recruitment

At the moment, we need:

Comedy Channel + Host
Loveline? Channel + Host
Assorted Music Channel(s) + Host(s)
Story channel? + Host
Any other Volunteers and Hosts for Other Channels
Sponsors...

A big thanks to our sponsor :