Create December: Christmas Cover Songs
Created | Updated Dec 13, 2015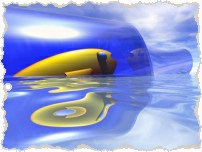 99% of the time, the original is always the best and the same is true with classic Christmas songs. Who could better Bing Crosby when it comes to singing 'White Christmas'? Who but the Goons could sing 'I'm Walking Backwards for Christmas', a seasonal song inexplicably overlooked. The idea of anyone other than John Lennon singing 'Happy Xmas (War is Over)' is undeniably sacrilege.

We can see this clearly; every time yet another version of 'Do They Know It's Christmas Time?' is released, the quality drops down yet again. Yet despite this, there are a few, rare, but a few, cases in which actually, unbelievably, a Christmas cover version not only isn't dreadful, but even actually improves on the original. Well, in my opinion anyway. Here is my choice of Christmas Songs where the Cover Version is Better1.

I'm only interested in Christmas songs, not songs that were released at Christmas. So The Flying Pickets' 1983 Christmas Number One 'Only You', which is far superior to Yazoo's original, doesn't count. And though both Frank Sinatra and his daughter Nancy are without doubt among the finest singers who have ever lived, I really don't want to hear them singing about their Oedipus complex. Yet though the 2001 Christmas Number One by Robbie Williams & Nicole Kidman is better, it isn't a Christmas song.
'Walking in the Air'
An often forgotten fact about classic animated film The Snowman is that the song in it, 'Walking in the Air', was sung by a choirboy named Peter Auty. A national toy shop chain liked the tune so much they wanted it to be used in their advertising campaign, but Peter Auty's voice had broken. So they approached a different choir boy, Aled Jones, to sing it in an advert for them, and following the advert's success the Aled Jones version was released as a single. To my ears, Aled Jones' voice has a more haunting tone, he holds his notes slightly longer and he enunciates slightly clearer. Yet Peter Auty definitely does not deserve the obscurity fate has played for him.
'Mary's Boy Child'
The original version of 'Mary's Boy Child' was by Harry Belafonte. Released in 1957, it was the first Christmas song to sell over a million copies in the UK and was Number Ofor seven weeks. For Harry Belefonte, the man who personified Calypso, to have a Christmas hit is remarkable. For it to be the first time an African-American singer topped Britain's record charts makes it an incredible accomplishment. Belafonte's ballad is beautifully haunting and moving.
Despite that, it could still be improved upon. For all the strong merits of the original, it just was not disco. It just didn't make you feel that there was a brown girl in the ring having a holi-holiday by the rivers of Babylon. In 1978 the song again broke the million copies barrier to become the first song to sell over a million copies by two different artists when it became Number 1 for 4 weeks for Boney M when combined with 'Oh My Lord'. The eleventh best-selling single of all time in Britain, that it is the supreme disco song of all time can be seen in the fact that it beat the Village People and 'YMCA' to be the 1978 Christmas Number One.
'Rockin' Around the Christmas Tree'
The original version of 'Rockin' Around the Christmas Tree' was sung by Brenda Lee, a number 6 hit, is perhaps best known for being briefly in Home Alone. A song that is somewhat slow and dreadfully serious, it just doesn't have enough fat balding men or inexplicable interruptions from spitting image puppets. Fortunately comedian, writer, actor and director Mel Smith would team up with singer Kim 'kitty-coo' Wilde to sing a corny, rockier version that would solve all those problems, and got to number 3 in 1987. Let's do it again!
'Santa Baby'
The original version of 'Santa Baby' was sung by Eartha Kitt, best known as being Batman's third Catwoman in the third series. Yet she clearly cannot match Kylie Minogue's seductive vocals, to say nothing of the music video.
Bizarrely Canadian crooner Michael Bubble includes a version on his Christmas album entitled 'Santa Buddy'. It's dreadful.
'It's Cold Outside'
The original version of 'It's Cold Outside' won the 1950 Best Original Song Oscar when sung by Ricardo 'Khan' Montalban and Esther Williams, but failed to bother the charts. Yet they were no match for Sir Tom Jones and Cerys from Catatonia, how could they be? The Thunderball of a singer behind 'Delilah' purrs his way through the vocals while Cerys whispers seduction in front of a big band backing.
Yet that is not the only cover treat, as there is a notable Hitchhiker's Guide to the Galaxy version. Well, sort of. Zooey Deschanel, who played Trillian in the film version, sings this song in Will Ferrell film Elf.
'Little Drummer Boy'
A song inspired by a traditional Czech carol has been recorded many times. Notably the Jackson 5 version of 'Little Drummer Boy', which is fun, and you really don't get enough opportunities to say 'per-rom-pom-pom-pom' in day-to-day life. Yet even a junior Michael Jackson cannot match the vocals of the master Bing Crosby, who did a duet with David Bowie shortly before his death in what could be among the more unlikely team-ups of all time for 'Little Drummer Boy/Peace on Earth' in 1977, though relegating Bing to singing 'per-rom-per-pom-pom' is a bit like using an E-type Jaguar as a paperweight.
Surely I Don't Think That?!?!
So am I wrong? Do YOU feel that the original is actually the superior song? Are there Christmas covers you think should be mentioned, but I've left out? Disagree? Dispute and discuss - let me know below!
1That's what I think, anyway.