Post Poem: Christmas Demands
Created | Updated Dec 19, 2002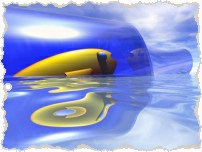 Christmas Demands
Christmas is a dictator time,
Demands and orders abound.
When you read this little rhyme,
I suggest you look around.

Firstly, children say "I want this!
You'll buy it for me right now!"
They want stuff that they'll never miss,
But don't appreciate it or say "Wow!"

Parents dictate "Now you be good!
Don't be jealous of what he's been given!"
They demand their message be understood,
And soon the child is forgiven.

Vicars order us to think about,
The baby whose birth we praise.
They don't speak to us, no they shout
"Repent from your wicked ways!"

Families demand us to come together,
It's a time for the young today.
The children demand snowy weather,
They want to go outside and play.

Capitalists demand we buy their goods,
They want their money to bloom.
We all demand the Christmas food,
'Til our stomachs have no more room.

The Queen demands we hear her speech,
It'll be repeated again today.
The grandparents will stop to teach
Us of yesteryear's yesterday.

They'll demand we hear their tales,
Help in the kitchen's wanted too.
The baby demands we hear her wails,
Who demands peace and quiet? You!

Poets demand we read their views,
They want us all to agree, too.
As if what they say is headline news!
Still they write it, thinking it's new.

The DJ's demand they play the songs,
That the Chistmas people want to hear.
What is responsible for these carol-longs?
Nothing, it's just that time of year.

Idealists demand peace on Earth,
Realists demand they open their eyes.
Who's to say what each life is worth?
What does it mean if we realise?

And I demand, I demand the most.
I demand it all along with the rest.
I demand that you listen to what I boast,
I want you to feel some unrest.

Christmas is a demanding time,
We demand that it stays like this.
I think our way works just fine,
It's not perfect, but then what is?

Is making demands a big mistake?
That's not for me to say.
There's one demand that I will make;
I demand you enjoy Christmas Day.
Bluebottle

MCMXCVI
Proud To Appear In The Birthday Issue