Abi's Community Column
Created | Updated Sep 10, 2002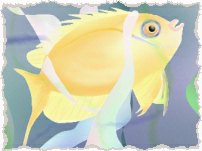 A big hello from the Deputy Community Editor. Hope you are all well and happy! This is my view of what has been happening on h2g2 over the last week.
Last weekend but one saw not one, but two meet-ups! Scottish Meet-ups were larging it in Edinburgh. At the other end of the country, Researchers based in the South of England met in the lovely Berkshire town of Reading. From what I have heard about both events, a excellent time was had by all.
My 5 Favourite Edited Entries
Here are my favourite new h2g2 entries from the last week:
Community Choice
Got a few minutes to spare in between checking your conversations? Why not check out the following Community activities:
With the World Cup just a few weeks away, there is still time to join the Virtual Supporters Club and take part in their Fantasy World Cup game!

There is a new addition to the World of h2g2, the h2g2 Hairdressers is the ideal place to relax and be pampered. Gossip with the staff or indulge in a head massage. Perfect.
Ask h2g2
Here are my favourite conversations from Ask
h2g2:
If you have any suggestions for items to be included in this column or to be featured in Abi's Activities, do let me know.
Abi