The h2g2 Post 06.12.10
Created | Updated Dec 6, 2010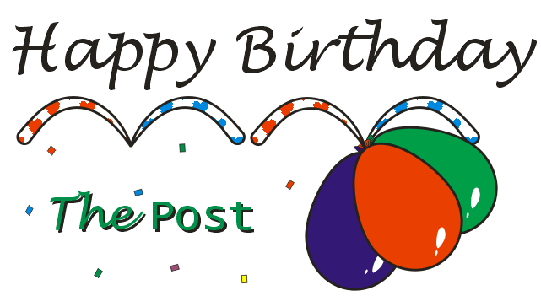 Posted: 06th December 2010



 


 


Eleven

On Monday, 6 December 11 years ago the very first issue of the h2g2 Post saw the light of day. Initially, I meant to write something about what else happened on that day, but the only thing I could find was about war. That's not uplifting; after all, we celebrate yet another milestone today. Eleven years is a very long time in internet terms.

If you have a look at the first issue, you'll see that a lot of people had a lot of enthusiasm for h2g2 in general, and for the h2g2 Post in specific. Just a warning: goo was the default skin back then, so you'll see that issue in all its blue g(l)ory1.

So what has changed? Well, the dedication of Post Team, writers and readers is still the same, but the numbers certainly have dwindled. There's hope that the site will attract lots of new writers after we've changed our skin once again. Lots of things will change on the surface, that's for sure. Whether or not the hoped-for influx of Researchers is going to happen is not for me to say. For the sake of all of us I hope it will happen, though.

Anyway, enough of my waffling. Before you, you have another great issue, written and edited by dedicated people who give their free time to help the Post thrive. We need you. All of you. Why don't you join this year's Christmas Competition? You'll find the details below. Furthermore, you'll find the first in a new series of restaurant reviews by the Phoenician Trader. Oh, and before I go:

Eleven

Elves are busy, they're wrapping gifts,
Loathing, however, the extra shifts.
Every Researcher in Hootooland
Very generously lends a hand.
Excitement spreads, anticipation grows,
Now is the 11th birthday of the Post.

 


 

HAPPY BIRTHDAY TO US


 


 



Dmitri visits a very special pub


Auburn Time Lord delivers a birthday message




 


 

BLOW OUT THE CANDLES


 


 



Dmitri makes you go article-hunting


Icy collected a few interesting facts about the number 11.



 


 

ICE CREAM AND CAKE


 


 



It's back - and I only forgot to fill it once.



Gnomon has interesting facts about birthdays.


 


 

PIN THE TAIL ON THE DONKEY


 


 



Emma practises her French.


Terri has got weird neighbours.


Could this become the new party game?





 


 

COMMUNITY

 


 



Take your pencil – sharpen – GO!




 


 


 


 


 


 

FEEDBACK, SUBMISSIONS AND DISCUSSION


For submissions and editorial feedback



Chat about The Post with other readers and the Team



 


 


The home of the h2g2 Post team

1I'm not a fan of goo, as you may have guessed.