Announcements
Created | Updated Jul 11, 2003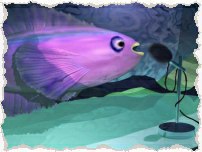 Meets
The Thre3 Challenge
A new game has just started which all you funsters out in h2g2 land will enjoy. The Thre3: The h2g2 Challenge , run by SmartGamer has started this week. The challenge is to find out what one word fits in all thre3 blanks.

Every day at noon CST (6:00 PM GMT), Smartgamer will check the forum. The first person with a right answer in the correct forum gets a point; most points at the end of the month WINS for the month.
Special Sites at this time
New Sites of Interest
Links
The Post is pleased to introduce two new features.
All entries for this feature should be mailed to shazzPRME. Please mark the subject 'Announcements'.