Announcements
Created | Updated Jul 11, 2003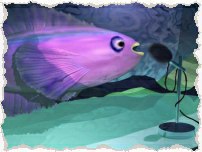 Meets
Alton Towers Meet

On the 29th/30th September you can join in the fun of the Alton Towers Meet.

A tent or other suitable equipment is a must if you are planning on attending the entire weekend. All the details can be found Here

The next Dutch Meet

Plans are underway for a repeat of the succesful Dutch Meet. The date has been set for the weekend of the 26th to 28th of October to give attendees plenty of advance warning and time to enjoy the hospitality when they arrive! Would all those who have already expressed an interest drop by and confirm if they can attend so that accomodation can be arranged. Thirteen have already signed up with one possible.

Danish Meet-up

Our friends in Denmark are starting planning early for a proposed meet in Spring 2002! Visit the sign up thread or introduce yourself at the newly created Scandinavian Researchers Club.
Special Sites at this time
New Sites of Interest
Links
The Post is pleased to introduce two new features.
All entries for this feature should be mailed to shazzPRME. Please mark the subject 'Announcements'.