The Library of Dreams
Created | Updated Feb 26, 2007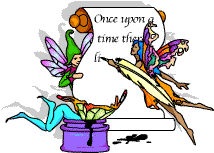 Welcome, dear Dreamer...
Come in and don't be afraid. My name is Jhos the Left Ear, I am the librarian. Would you like some tea ?
Somewhere in Lord Morpheus' realm , there is the real library of dreams, wherein every dream ever dreamed is written down. But we mortals have no access to this place, so I decieded to build this small version of the Library of Dreams.
Slowly, the first guests have entered and added there dreams to the library... I hope much more will follow and would be thankful for every dream you write down for the library, so this will become a place where dreamers share there dreams...
Help me to fill the library !
If you want to add a dream to the library, write down your dream as a seperate Guide entry. Tell me and I will put your dream in the library by creating a link. As you will see when you walk deeper into the library, there are six different rooms... I hope, all rooms will be filled soon. Time to write down some of my own dreams and wait for yours...

Have a good time in Morpheus' Realm, and may you never suffer from insomnia !
Arkadia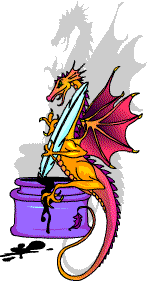 Here you will find all dreams beautiful and poetic.
Saloon Snark
Strange and surreal, absurd and abstract, funny and funky dreams !
Royal Chicken Soup
The Holy Grail and lemon custard
The absurdly large rectal thermometers
The Abyss

In this dark corner of the library all nightmares are stored... Enter at your own risk !
Mysterica Somnia

Wether you believe in it or not, in this room you will find dreams that foretold the future and other mysterious stuff...
Breathless
The hatch and beyond
Morpheus' Lost Children

A place for the homeless dreams wich don't fit into the other categories.
Seven dreams
A dream within a dream ?

In this bookshelfs, you won't find any dreams but a list of citations, poetry and books about dreams.
Well, this was the idea, but it seems problematic for reasons of copyright. I'm trying to find a way to modify the concept so it will be okay...