Escape Pod Dreams - 49
Created | Updated Dec 23, 2003

Concerto for well-tempered clavier and well-hammered Xavier...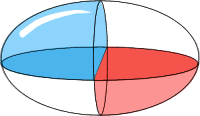 Fear, death, horror and Ice Cream.

WHO PUT THIS MOUSE IN THE FREEZER?! THE LAST THING I WANT TO SEE WHEN I REACH IN FOR ICE CREAM IS A (Illegal use of Ampersand)#@*%! MOUSE! YUCK! IT'S STUCK TO THE BOX! AGGH, IT TORE AWAY THE SIDE WHEN I PULLED IT OFF! OF THE MOUSE, NOT THE BOX! ICK! WHAT AM I GOING TO DO NOW?

'Calm down, dear. Give the mouse to the cat and the ice cream to the dog.'

And What About Me? I Wanted Ice Cream!

'You can make all you want. Here's the hand-cranked ice cream maker.'

Thanks.

'Don't mention it.'

(Still curious about that mouse. Wonder if the MIL was here today?)


More reasons to read the ingredients label on a coffin before you leave the store.