Hi there, Howdy, and Hello!
So, with the fall of Auntie Beeb it seems that I have my original user account back and am able to come merrily home! The old place looks great, thanks to the efforts of some very special and wonderful people.
For those who remember me from the old days - Hey, you kids! Get off my lawn! - I am much the same as you may remember, if a touch more busy with life in general. I am a home owner now, but still in Central Texas, USA, and I am still working in the tech industry, if at a different company. The Orange Monster still lives with me, though, so it's less my house and paycheck than his lair and food allowance.

Anyway, stop by and have a chat sometime. I plan to stick around, even if I don't update quite as much as I used to.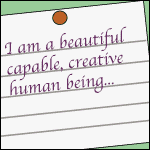 The concept of posting this pic here was to remind myself everytime that I log in what a rockin' kewl person I am. Even better than that, though, are all of my friends here who flocked to my aid on a bad day. I love you all and am ever so lucky to have you!


Have a pint, mate. Pull up a chair and have a talk too. Or, if you prefer, have a cuppa

You can always reach me this way as well: MSN = gwen_way@hotmail.com , Y! = g7voc , AIM = McSherrie , ICQ = 277685783 .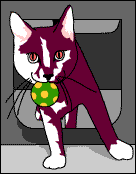 Nice kitty. I think I'll call him Azrael...
Messages left for this Researcher

Posted
Conversation Title

Latest Post

Latest Reply

No Posting

No Posting

No Posting

No Posting
Title

Status

Created

This user has no Entry subscriptions
Researcher Details
Name: Gw7en, Voice of Chaos (Classic)

Most Recent Approved Entries
Disclaimer
h2g2 is created by h2g2's users, who are members of the public. The views expressed are theirs and unless specifically stated are not those of Not Panicking Ltd. If you consider any Entry to be in breach of the site's House Rules, please register a complaint. For any other comments, please visit the Feedback page.
This user has no Bookmarks