Me
---
I ANDROKTONE
Best Viewed in Goo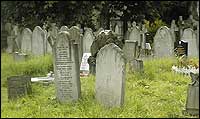 ---
"Androktone" means "Killer of men". Not that I am a killer of men, I just thought it sounded cool. I'm quite interested in the idea of Penthesilea and the Amazons .. and ANDROKTONE is a word that is frequently used with reference to the Amazons. As you can see from the photos, I'm a little goth. Well actually i'm a medium sized goth ...
---
I'm also quite into my 80's punk and i'd just like to state my position on the whole old/new punk debate:
Crass, Conflict and Disorder - ANARCHO PUNK
The Exploited, the Ramones, the Misfits, Social Distortion et al - PUNK ROCK

Green Day, the Offspring, Blink 182 et al - POP ROCK
(Although I'll be the first to admit that the Offspring are very cute

You got a problem with that, post to me and i'll bite your ankles. Raargh!
(Other bands of all genres omitted for brevity)
---
---
If you were interested (and if you're not, sod off and look at something else...) I'm female, 24, a Pagan, separated, with a house, a dog, a bass guitar and 2 kids who I am training to be my EVIL MINIONS and take over the world. You have been warned. I also make CYBER CLOTHES and INTERESTING HAIR ORNAMENTS for clubby people. Those were going to be links, but i haven't done my website yet, so they're not. When its up, the website is going to go to great lengths to explain such peculiarities as the MY LITTLE PONY PHENOMENEN and HOW TO LOOK MORE CYBER IN MINUTES. For the meantime, for those who want to know a little more about goth and cyber culture, click HERE. I spend a lot of my time here in Moomin Valley, kicking back, relaxing by the river..... or wasting my time doing THIS. You can send abuse to me at [email protected] and compliments to [email protected]. If its not abuse or a compliment, you'll have to improvise...
---
I have commissioned a poem by FEISOR ........ feel free to read this when in search of motivation whilst at work. =) Or visit FEISORs' page to commission one of your own!



It's time to rise and shine
Though for my bed I pine
But I really must eat
So I'll just find my feet
And prepare to toe a fine line

It's hard to get to work
And the boss is really a jerk
But I really must go
To toil for some dough
They won't pay me to stay home and lurk

---
By the way...
I borrowed the bouncing smiley thing from someone called TWINKLE and the circular fish thing (and the goo-iser) from FEISOR (

es to Feisor!)
There are lots of unusual smileys at MIKES PAGE. I got the table here from MR PLATO and I would like to send
s to my Guardian Angel

Dancer. I have become an honorary frog person courtesy of WebSherpa... I made my BIG HAIR icon using TWINKLES ICON GENERATOR - VERY USEFUL!
---
BRING BACK THE MOOMINS!!!
Moomins are small cuddly people who live in Moomin Valley in Finland... Discovered by Tove Janson in 1945, they have about 30 books and a japanese anime series devoted to their adventures. Sadly not that many people remember them and the BBC have stopped running the animated series.. we say 'BRING BACK THE MOOMINS!'
Obsolete Computer Game Adoption Certificate...
'IMOGEN' (for the BBC model B) now has a loving home with ANDROKTONE. Click HERE to experience the joys of IMOGEN for yourself... and click HERE to adopt your own game...
---

Conversations
| Conversation Title | Latest Post | Latest Reply |
| --- | --- | --- |
| Haiku Challenge!!!! | Oct 17, 2001 | Aug 4, 2016 |
| Join Here | Oct 19, 2001 | Dec 7, 2013 |
| Questions Only | Nov 13, 2001 | Oct 3, 2013 |
| The Café: Come and Rest your Mind | Oct 10, 2001 | Oct 29, 2011 |
| Haiku for the Incredibly Brave!!! | Nov 6, 2001 | Jun 4, 2009 |
Subscriptions
Title
Status

Created

This user has no Entry subscriptions