1+49-5+3-6 still = 42.
My full H2G2 name is Wayfarer--The Mad Forum Artist, Keeper of bad puns, Greeblet, Lurker, SATS member, The Tangential One-- Gobbler's Ink, anyone?
But that's longer than allowed and anyway having a long name makes the "more postings" page all funny. It doesn't even include various other titles and things that are unrelated to H2G2.
My
other page
, that I put all my 'stuff' in. I haven't been there to edit it in ages, now I'm scared of the enormous job it would no doubt be... but why not drop by? You may find it more interesting.
1
My email's
[email protected]
. You can also leave a message in my Space, but considering that I don't keep up with most threads anymore, I might not notice, so it would be better to use email. Rambling, I know.
Interests... The Discworld, and the Discworld MUD. http://discworld.imaginary.com:5678/ . Too lazy to link, also can't recall code for it. HP fandom, fanfics. Fictionalley is a large part of this. http://www.fictionalley.org/ . As a shipper, of course I've got myself a title: Peddler in obscure artifacts, dragon figurines, and blood-flavoured lollipops
2
on the SS Guns n Handcuffs.
3
May or may not add more to this as it occurs to me.


--
--


The official MCUODA homepage.
*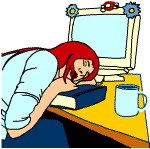 Conversations
| Conversation Title | Latest Post | Latest Reply |
| --- | --- | --- |
| (The Return of) What book are you reading at this time? | Apr 23, 2002 | Aug 14, 2020 |
| Tell Us A Joke | Jan 28, 2003 | Aug 2, 2020 |
| Book/Story Titles | Dec 4, 2001 | Apr 12, 2020 |
| cancel | May 10, 2002 | Oct 27, 2019 |
| The Palace Flophouse and Grill | Sep 30, 2002 | Jan 7, 2018 |
Subscriptions
Title
Status

Created

This user has no Entry subscriptions