1+49-5+3-6 still = 42.
My full H2G2 name is Wayfarer--The Mad Forum Artist, Keeper of bad puns, Greeblet, Lurker, SATS member, The Tangential One-- Gobbler's Ink, anyone?
But that's longer than allowed and anyway having a long name makes the "more postings" page all funny. It doesn't even include various other titles and things that are unrelated to H2G2.
My
other page
, that I put all my 'stuff' in. I haven't been there to edit it in ages, now I'm scared of the enormous job it would no doubt be... but why not drop by? You may find it more interesting.
1
My email's
[email protected]
. You can also leave a message in my Space, but considering that I don't keep up with most threads anymore, I might not notice, so it would be better to use email. Rambling, I know.
Interests... The Discworld, and the Discworld MUD. http://discworld.imaginary.com:5678/ . Too lazy to link, also can't recall code for it. HP fandom, fanfics. Fictionalley is a large part of this. http://www.fictionalley.org/ . As a shipper, of course I've got myself a title: Peddler in obscure artifacts, dragon figurines, and blood-flavoured lollipops
2
on the SS Guns n Handcuffs.
3
May or may not add more to this as it occurs to me.


--
--


The official MCUODA homepage.
*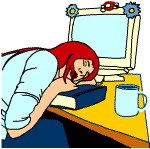 Subscriptions
Title
Status

Created

This user has no Entry subscriptions
Wayfarer-- I only wish I were crackly
Researcher U179373

Entries
Most Recent Edited Entries
Entries
Disclaimer
h2g2 is created by h2g2's users, who are members of the public. The views expressed are theirs and unless specifically stated are not those of Not Panicking Ltd. If you consider any Entry to be in breach of the site's House Rules, please register a complaint. For any other comments, please visit the Feedback page.
"The Hitchhiker's Guide to the Galaxy is a wholly remarkable book. It has been compiled and recompiled many times and under many different editorships. It contains contributions from countless numbers of travellers and researchers."
Friends
Wayfarer-- I only wish I were crackly has no Friends
Bookmarks
This user has no Bookmarks