Super Market XXXVIII - Love Fleas Do
Created | Updated Jul 16, 2017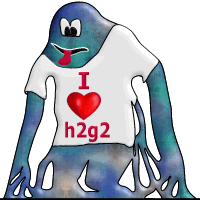 Hello, and welcome to the latest edition of Super Market, the update of everything exciting taking place in h2g2's own Flea Market.
Pushing to 300
There is a milestone tantalisingly close which I am confident that we can reach this year. At the moment there are 299 recognised Flea Market Rescues. Let's get to 300 by the end of 2017!
Flea Market Rescues on the Front Page
A Flea Market Rescue has made the front page!
Recommended Rescues
Meanwhile, two entries in the Flea Market have been recommended.
We look forward to these reaching the Front Page!
Featured Rescue
At the moment it seems like the country is divided, so why not read Florida Sailor's excellent entry The Mason-Dixon Line: Dividing a Nation, based on The Mason-Dixon Line by unremarkable
Flea Market Rescues in Peer Review
We have lots of exciting Rescue Attempts in Peer Review for you to read through:
And Remember...
The Flea Market needs You!