Supermarket XVII
Created | Updated May 25, 2014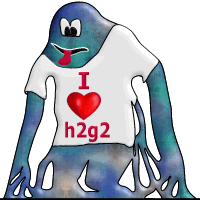 Hello, and welcome to the seventeenth edition of Super Market, the monthly update of everything exciting taking place in h2g2's own Flea Market.
Last Chance to Rescue!
Here we have the return of Last Chance to Rescue! Many articles have been in the Flea Market for up to and over a decade or more with no interest shown in rescuing them. Others are not quite up to the high standard that the rest of the Flea Market. Rather than let them gather dust for all eternity, the time has come for them to return Back to Entry. But before they leave the Flea Market for ever, the h2g2 community has one last chance to rescue them, as long as someone volunteers. All you have to do to is volunteer to rescue them, or argue why they should not be removed. You can let us know in the Flea Market thread, or in our Ask conversation.
All articles that have not had any interest by the start of July will be removed from the Flea Market for good, so this is your last chance to rescue them. The results will be announced in next month's Super Market!
So why not rescue one of these? Or your chance will be lost forever!
Recommended Flea Market Rescues
This month, two Flea Market rescue attempts have been recommended from Peer Review.
We look forward to seeing these on the Front Page soon!
Flea Market Rescues in Peer Review
Please reads through and comment about these articles - help us make them the best they can be.
And Remember...
, the Flea Market needs You!