The Trafford Turnip
Created | Updated Dec 6, 2002
Don't you just hate Xmas shopping?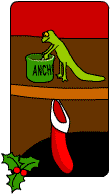 Well come along and join the Flat Cap and Muffler Sports and Social Club on their Xmas Outing on Saturday 7th December at the Trafford Centre!! All are very welcome, newcomers especially. We'll be meeting at 2:30 pm for shopping outside the Namco Bowl and at 7:00pm for bowling and beer. Anyone new to Manchester meets can email me at
[email protected]
for my mobile number or just turn up and look for the little old lady in the Alice Cooper tee-shirt!! I may even wear my shawl and clogs.
Where?

As the name suggests, we're going to the Trafford Centre again,

There'll be beer, shopping, beer, food, beer, bowling, beer and then even more beer, maybe even a vodka and vimto!!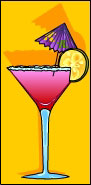 There could be some dancing if we can persuade Clive The Flying Ostrich to join us again. If not be warned, Granny will be on the look-out for another partner

Oh, and just for the good Captain.......



Who?


Sharpening the axles on their shopping trolleys, strengthening their bowling arms and greasing the other arm for their pints are:


HOW?

Couldn't be easier, just post to the I Wanna Buy... thread below and tell Santa what you'd buy.