h2g2 Hidden Word Quiz
Created | Updated Feb 13, 2011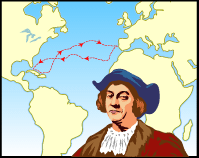 Here's another of those 'hidden word' puzzles. There are no prizes, but the answers will be revealed at a later date.
You need to spot the names of countries of the world hidden within the titles of h2g2 Edited Guide Entries. The length of the hidden name is shown in brackets, so, for example, if the title of the entry was...
The Castle Bar, Fraserburgh, Aberdeenshire, Scotland (11)
...then the hidden country would be "Afghanistan". The letters appear in order within the title:
the cAstle bar, FraserburGH, AberdeeNshIre, ScoTlANd

Before You Start
There are 20 countries to find (actually, there are 22, as two of the questions have two solutions). I've ignored spaces, capitalisation and punctuation. You may find additional solutions that I hadn't spotted. Award yourself bonus points if you do!
That's about it. What are you waiting for? Off you go!
Icy's Quizzes and More Archive