The Top Twenty Most Prolific
Created | Updated Apr 10, 2003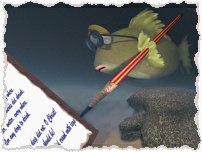 The Top Twenty Most Prolific Researchers of Edited
Entries
People keep writing articles and the list keeps getting longer. But even in the top of the charts there have been some changes. Hoovooloo and Jimster have reached the dizzy eights at the top of the charts. After a spell of lonliness Demon Drawer has surged past everyone except Jimi X. Others have been seen praying that Fashion Cat will return from Berlin soon so they will be left with something left to write.
So here just to keep you updated is the list of the top twenty five researchers, by number of solo contributions to the edited guide. List updated to include entries for the 31 July 2002.
There is full list of everyones entries in progress here so pop by and see who is writing stuff for the guide.
1 Now an Italic but formerly U94986 and for a brief spell the italic known as Linda.