The Ace Report for 2001
Created | Updated Jan 30, 2002
Introduction
The purpose of this article
In this article we intend to deal with the subject of h2g2's hard-working volunteer Aces. We will also look at the tools that they use, the support that they get, and how things are developing over time, and also how the process appears to newbies.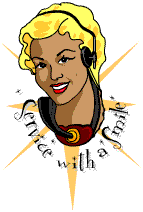 Who's this 'we' that you refer to?
An insider's view
What the job entails
Aces do two distinct jobs on h2g2:

Welcoming new users as they sign up to h2g2, and helping them find their feet over the first few days.
helping to calm down heated converations, pouring buckets of virtual water over flamers, and untangling conversational knots - particularly with emotive issues such as terrorism.
It's a big task, so there are loads of Aces compared to, say, the number of Sub-editors on h2g2. There is more information at the Aces' page.
How much work is required
The usual thing is for Aces to welcome newbies as they meet them, and to calm situation as they arise. The whole system is backed up by an automatic New Users' list on h2g2, and a lively, invitation-only email group that allows Ace action to be distributed as required, as well as brightening up everyone's inbox through the day. The only real requirement for an Ace is to be a frequent, experienced user, who is generally nice, warm, friendly and welcoming. Above all, however, enthusiasm is very important. There's no policing to make sure that an Ace is doing their job - the onus is on the Ace to do it.
Most tasks on h2g2 are fairly steady as far as time requirements go, but the Aces are called upon much more at times of crisis, and their workload can vary enormously. Particularly busy forums often end up requiring a little helping hand, especially on topical issues. Also, there is a dramatic increase in new users when we are linked to from the BBC Homepage, or, as happened on September 11th, BBC News
Why do it?
Aceing is a great way to meet people, and a nice thing to do. It's an excellent step-up into the world of volunteering, and gets you established and respected on h2g2. It has the advantage that you get kept up to date with what's happening onsite and at the Towers, and you get to voice your opinion on matters such as new features, when they're up for debate. Did we mention that it's good fun as well?
Problems
One of the biggest problems faced by the Ace is how to go about finding people to welcome. Many simply use the main New User's page, which is automatically updated and reliable, but not a perfect catch-all method. Others prefer to rely on a manually updated Welcome Mat, which results from trawling the vast depths of the New Users' list backwards through the ages, and picking up on unwelcomed souls.
Being Aced: A Case Study
Method
First, we set up a new account, with the name dodgem™, and an introduction that was pretty standard, from what we've come to recognise as a first attempt. Had the italics wanted to find out what was going on, there were several ways that they could have done it. Whoami?'s logoff time always coincided with dodgem™'s login time. The IP addresses were the same. dodgem™ signed up with an email address not far dissimilar to that of Whoami?. Oh, and I checked with Peta that it was OK, so she knew anyway.
What happened next
All that was necessary then was to wait for an Ace to arrive and roll out the red carpet. This didn't take long, under an hour after registration, deackie arrived.
The Welcome Message
deackie's welcome message was concise, informative and cheery, the title was 'Budge Up...', as we had themed the intro as a room with a sofa in it. The message told us almost everything that a newbie needs to know, but the game certainly wasn't over yet. An Ace that welcomes you and then ignores you can be worse than not being welcomed at all. Whether a copy-and-paste message is used, or one is written each time, depends on the Ace. Both methods work well, but some prefer to greet each user as an individual.
After that
After that, we asked some questions that we knew the answer to, and that had a specific answer or explanatory page. It should be noted that this wasn't a test on deackie, but more an experiment to see who turned up. Fortunately, all of our questions were answered promptly and correctly, and our experiment had fulfilled its purpose. So, after a week or so, Whoami? admitted to be impersonating a newbie. To see into the brief existence of dodgem™, click his link above.
The Welcome Mat
By means of a poll on the Aceforum, we found out how many Aces use the Welcome Mat. The 'yes' and 'no' options both gained three-eighths of the vote, and the remaining quarter voted 'sometimes'. The Welcome Mat is a brightly coloured page that is designed to catch those who fall through the net of the NewUsers system. it's updated solely through the goodwill of Taliesin, and not everyone uses it to do their Ace work.
Guardian Angels
The Guardian Angels are a group of Researchers who dedicate much of their time on h2g2 to helping other Researchers. They do it in many ways, but the most common one is having a 'guardee'. Guardees are Researchers that the Guardian Angel "guards". This involves simply keeping an eye on the guardee's Personal Space, and some even look through their conversations, but in both cases, they are always there to guard the interests of the guardee - essentially, to lend a helping hand where required.
The other role that they play is supplementing the Aces in welcoming newcomers. Dancer suggests that 'most guardian angels just go to high Uxxxxxx researchers who are online rather then going to the Welcome Mat or NewUsers pages'. There is some value in speaking to people while they're online - some may not return if they get lonely. The Guardian Angels played an active part in helping dodgem™ to settle in. Not long after the first Ace had arrived, a Journal entry was posted to Dodgem(tm)'s space. At that point, Dancer arrived on Guardian Angel duty1, warning him that h2g2 place was addictive, as was the coffee that he was drinking. A couple of posts later, another newcomer called Lurcher posted to the conversation and asked for help with smileys. The conversation continued and Lurcher was firmly attached to h2g2, and the help given by the Guardian Angel surely helped. Now he's a regular face around here. The Guardian Angels are not an official h2g2 volunteer group - although some Guardian Angels are Aces, or other volunteers. Instead, they are more self-regulating, which has advantages as well as drawbacks.
Conclusion
What needs to change?
Well, in short, not a lot. Really all that could be improved is the functionality of the NewUsers system, allowing only unwelcomed users to be shown. This is already in the pipeline - and so it should be along in a future release of h2g2!
How well does it all work?
The system works very well overall. The Aces are the largest, least deliberately organised volunteer group on h2g2, but they're also the most efficient at their job. Little really needs to change, just as long as Aces are able to meet the demand, and are happy to do so.
This report completed November 2001
The Original Report
The Sub-editor Report for 2001