How can h2g2 be Improved?
Created | Updated Aug 19, 2009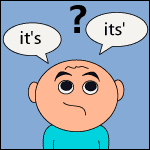 h2g2 is a large site with various features and many different types of users. We all want different things from the site, but I think it's still fair to say that we all want to see the site succeed. There have been a number of Talking Points and discussions, some of which have centred on the Edited Guide and some of which covered the whole of h2g2. Here are just a few:
I was originally asked if I'd summarise the recent 'grim statistics' thread, but there are a lot of ideas out there on different threads as to how h2g2 can be improved, and I'm hoping to collect as many as I can in one place. Unfortunately, that's a task that will have to wait at least until I finish for the summer towards the end of this month. For now, here are some questions that I hope you'll all have a go at answering.
Newbies
Newbies are often thought of as the life-blood of the site, but they may be in short supply.

How can new users be encouraged to stay? How can we make things easier for them?
Should h2g2 become more 'mainstream'?
Should the welcome pages redirect new users to Ask h2g2 if they try to post a message?
Is the new 'My work's in the Edited Guide' badge enough to encourage new users to write?
Complexity
Are there any ways in which facets of h2g2 could be simplified for the sake of new users? Are there any features that are superfluous or could be combined to make things easier?

For example:

Do we really need nine different types of Feedback Forum?
Do we really need an h2g2 Tour, some Help Pages and an FAQ system?
Should the Friends list and Subscribed Users features be combined (with the option to subscribe to a Researcher's journal, entries, or both)?
While we're on the matter, should the Friends system be given a more intuitive name (Subscribed Users, Journal Subscriptions, etc)?
Audiovisual
h2g2 currently has the Photographers, who add photos to the Guide, the Community Artists, who create art for the Guide, and the AViators, who make videos to accompany entries and also have a branch in sound recording.
How can these groups best help h2g2?
Is there anything in particular that you'd like to see/hear/watch on h2g2?
Advertising
h2g2 is often placed squarely in the position of 'build it and they will come'. Perhaps this is because the site could achieve an increase in users through improvements rather than through advertising.
Should h2g2 be advertised? How?
Should we actively recruit new users?
Should h2g2 have a visible presence on Twitter (new Edited Entries), Facebook (a group), Flickr (photographers), YouTube (AViators) and so forth?
Description
Should h2g2 be described as 'The Guide to Life, The Universe and Everything', 'The Hitchhiker's Guide to the Galaxy, Earth Edition', or something else?
What, in a conveniently-sized nutshell that describes the site perfectly, is h2g2?
Writing an Entry
Should h2g2 incorporate a WYSIWYG editing mode, so that users can edit their entries without having to learn GuideML?
Should h2g2 allow multiple users to edit the same entry? Could collaboration be improved in some other way?
Entries Looking for a Home
We currently have Challenge h2g2, the Flea Market, and the old Topics of the Week.
How can these pages be improved? Could they somehow be integrated to provide a single page for all those ideas and orphan entries?
The Writing Workshop
The Edited Guide Writing Workshop (EGWW) has been ailing for a while, and could do with being nurtured back to health.
Should the EGWW be a forum for struggling writers alone, or should we try to encourage collaboration there too?
How can the EGWW be improved?
Should the EGWW become a more prominent feature on h2g2?
Prolific Authors
There are some prolific writers on h2g2, as evidenced by the Solo Edited Entries page.
Does h2g2 need a handful of prolific writers, or should we work on encouraging a wide range of users to each produce a few entries?
Is is quality or quantity, or both, that count?
Feedback
Some users claim to be put off by a lack of positive feedback for writers on h2g2.
How might more people be encouraged to comment on new Edited Entries?
Should old material be re-run on the Front Page, or should we focus on the new stuff?
Should we have competitions such as Entry of the Month, or should all Edited Entries receive equal applause?
Alternative Writing
Proponents of h2g2's UnderGuide would like to see all of h2g2's reviewed-and-edited content given the same footing.
Should the Edited Guide and UnderGuide be integrated somehow?
Could the UnderGuide be improved beyond a simple rebranding?
In the Field
A certain writer once suggested that one day we'd be reviewing the cheesecake in cafés. With the Internet and global positioning now available on mobile phones, we may nearly be there.
How can h2g2 fulfil this vision?
Suggestions, please, to h2g2.com
h2g2 Volunteer Groups and Related Articles Archive