The Restite Kingdom
Created | Updated Nov 22, 2015

THE RESTITE KINGDOM
Welcome to the Restite Kingdom
HOME OF: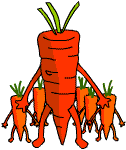 THE CAMPAIGN FOR THE REST OF THE WEEK




The Restite Knights




and




The Restite Army Of Flying Pigs




As well as Loyal restites of all professions.



Our armies are not full of warmongering soldiers, but are primarily for the protection of the Days of the Week.


Do you want to keep the names of the rest of the week safe from the thingites as well as Thursday. The Campaign for the Rest of the Week aims to protect Monday, Tuesday, Wednesday, Friday, Saturday and Sunday from thingite name changes. This campaign is almost completely connected to the Campaign for Thursday, and the Thursdayite pledge. You can however join this Campaign and bolster your commitment to Thurdayism and to the protection of the rest of the week (restism) from the thingites.


You also get one or more Titles and Picture and Message for your Space if you join and all the...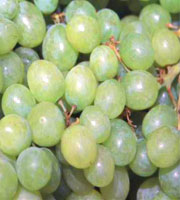 AND...





That you want from our royal store.


If you would like to join this campaign please post your Username and Number in the Conversation "Join Here!" at the bottom of this page..


If you've joined, heres your Picture. If your still not sure read on...


To continue through the Kingdom please click on the links below and the conversations further below



Oh and heres our flag

INFORMATION PAGES

A BRIEF HISTORY OF THE RESTITE KINGDOM


THE REST OF THE WEEK HISTORICAL IMPORTANCE IN MODERN AND ANCIENT EUROPEAN LANGUAGES


THE REST OF THE WEEK HISTORICAL IMPORTANCE IN FAR EASTERN LANGUAGES


MEMBERS, TITLES and JOBCENTRE

SIMILAR THINGS ON HOOTOO

THE CAMPAIGN FOR THURSDAY


THE CAMPAIGN TO RE-NAME THE THINGITES PRATS

SIGN UP THREADS

JOIN HERE

JOB CENTRE


RESTITE KINGDOM THREADS

KINGS QUARTERS

LIL'S BASEMENT

THE OCTAGONAL TABLE OF THE RESTITE KNIGHTS

MI42 THE RESTITE SECRET SERVICE

GIANT SITTING ROOM AND THRONE ROOM

GROUNDS

THE MEWS

THE ROYAL BAKERY, CHOCOLATERIE AND KITCHENS

BIG FEASTING HALL OF BIG STEVE (SOMEWHERE ON THE ISLAND)

THE RESTITE LABORITORY

THE RESTITE DINING ROOMS

THE TOWN STREETS

INFIRMARY

ENTRANCE AT THE CASTLE WALL AND GUARDS STATION

The OFFICE OF THE RESTITE BARD

THE LIGHTHOUSE OF RESTITE ISLAND

THE OFFICE OF THE GRAND INQUISITOR

BLACK LEOPARDS QUARTERS

THE RESTITE BLACKSMITHS

THE RESTITE LIBRARY

THE RUINS OF THE DELANEY MANSION

THE ROYAL ARMOURY

SOUTH BEACH

THE BENATEE TRIBE

THE HEALING GROUNDS OF THE BENATEE TRIBE

THE FOREST OF THE BENATEE TRIBE


THE DIMENSION THREADS

FLYING PIG ARMY TRAINING GROUND

VILLAGE ONE

THE MOUNTAINS ABOVE VILLAGE ONE


FOR ROYAL RESTITES ONLY
(and even then you have to get the special stone from the king)


INSIDE THE WHITE HOUSE (A.K.A. The Third Dimension)


The LAND OF THE KINGS

FOR THE KING ONLY


BEYOND VILLAGE ONE


FOR OUT OF CHARACTER RPG DISCUSSION

OUT OF CHARACTER ROOM

NON RPG

MAYBE MAYBE MAYBE



Go on you can say it here Monday, Tuesday, Wednesday, Thursday, Friday, Saturday, Sunday.