The Royal h2g2 Geographical Entry Society - The Members' Bar
Created | Updated Jan 12, 2008
Welcome to the Members' Bar. This is the Royal h2g2 Geographical Entry Society's place for the membership to hang out, talk about anything vaguely germane, and also look at the various useful things posted up, including the geographical areas about which our members have some specialist knowledge.
The Royal1 h2g2 Geographical Entry Society - By Land, By Sea, By Air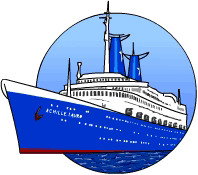 So, have a look around, pull up a large, comfortable leather armchair, enjoy the warmth from the blazing log fire and make yourself at home. If you'd like to tell us which places you've got specialist knowledge about, or what geographical entries you're working on at the moment, or to ask for help, or just have a bit of chat - that's what the threads at the bottom of the page are for. Or you could always pick up the playing cards and have a game of non-Bus Stop Pontoon.

Members' Specialisms
Big Al - Salisbury, Wiltshire, Pembrokeshire and Dorset
Bluebottle - the Isle of Wight, and castles everywhere
Cyzaki - Hull and Shropshire
Danny B - Cambridge, Oxford(shire), North-East England (sort of),
South-to-South-west London (again, sort of) and bits of Yorkshire (at a push)
Ðeakie - Scotland
Demon Drawer - Northern Ireland and central Scotland
Felonious Monk - Wales (especially the South) and the East Midlands (Nottingham and, to a lesser extent, Derby)
Frenchbean - Orkney, Perthshire and Stirlingshire
Icy North - Hampshire and surrounding areas
KerrAvon - Derbyshire and the East Midlands
jeenius - London
Judge Mental - West Midlands plus Aberystwyth, Borth and Tenby
JulesK - South Yorkshire, Durham, Northamptonshire and Cambridge
loftskywalker - Kent, the Thames Estuary and the Medway Valley
Mickey Thomas' Right Foot - Wales, particularly Anglesey
Mina - London
Number Six - North London, Staffordshire and the Midlands, Devon and Cornwall, and now Leeds
redstar2112 - London
TheDepressedYak - North West England, bits and pieces of Yorkshire, and Cornwall
The Jon M - South Woodham Ferrers, Essex, England, plus a vaguely silly amount on Essex, bits of London and the North West
Uncle Travelling Matt - Nottinghamshire/East Midlands
vogonpoet - Cheshire, Edinburgh
Watermusic - London and SE England

jeenius - Brussels
sprout - Brussels and general Belgium

Gnomon - Prague
jeenius - Prague
Number Six - Prague

Gnomon - particularly the mountainous regions
Judge Mental - Val Thorens (skiing)
Number Six - Brittany and Normandy, Off-autoroute road travel, and inland waterways
redstar2112 - the South
TheDepressedYak - Rouen

B'Elana - Northern Germany (specifically Schleswig-Holstein), Hesse and Frankfurt
jeenius - Berlin and Munich
JulesK - South-West Germany (specifically Tuebingen area)
satellithias - Berlin and Hamburg
vogonpoet - Kaiserslauten and Rhineland Pfalz

Ðeakie - general
Gnomon - Athens, Crete, Corfu, Santorini
Judge Mental - Corfu

Gnomon - Venice and the Veneto
jeenius - Venice
Number Six - Venice and the Veneto, Tuscany, and Alghero, Sardinia
redstar2112 - Tuscany

Gnomon
Mr. Carrot - particularly South-East Norway around Oslo and Drammen

Ðeakie - general
Watermusic - especially the Western Algarve

JulesK - Yaroslavl
TheDepressedYak

Judge Mental - Barcelona and Javea
Number Six - Madrid, Bilbao and a little bit about Granada
Lord High Mucky-Muck - Alberta, British Columbia and Canada generally...
jeenius - Toronto
rev. paperboy
Hypatia - Border towns between Piedras Negras and Matamoros; Northern Mexico, Monterrey; archaeological zones - Yucatan Peninsula, central Mexico
Number Six - Mexico City, Oaxaca and Oaxaca State




Agent X - Ohio (especially SE Ohio) and NW Florida
broelan - Missouri,and also parts of Illinois and Arkansas, and the Mississippi River
Don Quixotic - Southeastern Nebraska, Fort Collins, Colorado
San Diego, California (Ocean Beach), and New York City (Lower Manhattan)
Florida Sailor - Florida
Hypatia - Missouri (especially Southwest and Central Missouri), Kansas, Oklahoma, Texas (especially San Antonio/Corpus Christi/Laredo area) and Arkansas
jeenius - New York (Manhattan and Long Island), Washington D.C. metro area, Pittsburgh, Los Angeles, Arizona and the Grand Canyon, Florida and (ahem!) Disney World
JulesK - New York City
Jimi X - Pennsylvania
Jodan - Ohio and Kentucky
Mikey the Humming Mouse - the Puget Sound area of Washington, DuPage and Kane county of Illinois, Austin area of Texas
redstar2112 - Tennessee, Kentucky, Florida, Alabama, Las Vegas, and Colorado
Scandrea & Tracer - Northeastern Ohio (including rivers, lakes, and canals), Lake Erie, East-central Ohio (including rivers and lakes), West Virginia, Western Pennsylvania (including major rivers), Rhode Island (some, but not all of it), Washington, D.C. and surrounding area of Maryland and Virginia, Black Hills in South Dakota (especially geology), Powell, Wyoming, Cody, Wyoming, Bear Lodge, Wyoming,
Yellowstone - wildlife and geology, Death Valley, California - mostly geology and campsites, Seminoe Resevoir and Miracle Mile sections of Platte River - especially geology!
stranjeone - Orlando, Florida
jeenius - Beijing, Shanghai & Guangzhou

Hong Kong

jeenius
satelliteithias
summerbayexile

KMN - South India, particularly the state of Tamil Nadu

Felonious Monk (a bit)
rev. paperboy
satelliteithias
summerbayexile

Judge Mental - Northern Islands and Cameron Highlands

Judge Mental - Northern Islands and Cameron Highlands
Frenchbean - Far North Queensland
Judge Mental - East Coast Sydney to Cape Tribulation
summerbayexile - New South Wales
Uncle_Bob - Melbourne and Eastern Suburbs
Uncle Travelling Matt - Southern States

Frenchbean - the un-touristy bits
summerbayexile
The Wet Bits
Florida Sailor - Seas, Oceans, you name it
Number Six - the Inland Waterways of the UK and central France
Here's the membership list so far...
Select a Royal Geographical Entry Society MemberNumber SixbroelanEmEbertGreyDeskJodanJimi XKerrAvonOrmondroydAzarasproutDanny BGnomonGoshoWhoami?Master BMickey Thomas' Right FootHypatiaMinaDemon DrawerFrenchbeanFelonius MonkFlorida Sailorrev. paperboyCyzakiJudge MentalAlisonWildmanThe Jon MGordon the ScoutYaelpointbeingMr. CarrotDinnerladyAgent XdizzygillespiefromcrystallakewatermusicMikey the Humming MousesatellithiasAlexAshmanLord High Mucky-MucknotromanhagaBluebottleRedstar2112OobastiahInkwashvipJulesKDon QuixoticTheDepressedYaksummerbayexilehappygator957susanneENOHAUncle_BobjeeniusWanderingAlbatrossMetal ChickenGuitarNinjaScandrea & TracermidnightkatlingGlobal Village IdiotTheAlexandrianMark RogersVice-Mistress KatDusankaKMNskankyrichThe_Admiral (aka avatar)King_BombaLeoAlphaHellTheWanderingRanjaJoe C.Big AlBob StaffordUncle Travelling MattWilma NeanderthalÐeakiefluffykerfuffleStranjeoneStephenMarkPerrySlartibartfast347B'ElanaIcy Northvogonpoetloftskywalker
1That's 'royal' in the sense of 'of superior size, magnitude, or quality', of course - we don't have a Royal charter from any King or Queen and we're probably too disreputable to accept one if it were offered...