Ski Resorts
Created | Updated Nov 6, 2006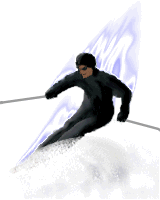 While many prefer to lounge on the beach for their main annual holiday, increasing numbers of us are turning our attention to the ski slopes for fun-packed winter holidays. The advantage of heading for the hills is that everything is on your doorstep and usually there is something for everyone. You don't even have to be a wizard on the skis - there are new activities like snow boarding or old favourites like toboganning for you to try.
We asked you to consider the three As of skiing - Accommodation - Activities - Après Ski. We also wanted your advice on lessons, ski lifts, passes and equipment. Below is your response.
Sheffield... No seriously, Sheffield, UK
Sheffield is famous for three things. Steel, Sheffield United Football Club and a lot of very big and very steep hills.
Well some bright spark decided that the last of these three would make a perfect venue for a dry ski slope resort in the heart of Yorkshire. The complex is a couple of miles to the west of the city centre (you can't really miss it, just look for the ski lifts). It comes with a range of different slopes from nursery up to serious proper skier level and is set out just like a proper Alpine ski resort - heck, the place even comes with moguls and a half-pipe.
While dry slope skiing might not be to everyone's tastes, and true it may feel strange to ski in the middle of a Northern industrial city, what you do get is a lot of fun for no more than £12 an hour in the largest and best kitted out complex in England.
Oh, and they do good coffee in the bar.
Sinaia, Romania
Sitting high in the Transylvanian Alps, the resort is set in a town on the main Bucharest-Brasov road and once boasted a residential home of the Romanian Royal Family.
The skiing all takes place high on the mountain which is almost table-topped at 2000m so the nursery slopes are right at the top two cable car rides above the town. All the slopes need to be accessed from this second cable car station, so expect queues getting to the slopes in the morning.
However, there is a diversity of slopes to chose from. The black run down to the middle station and on into the town may be closed due to insufficient snow.
Most of the runs are in one valley with very little vegetation but a great blanket of snow so almost everyone can see numerous other groups attacking different pistes.
Wengen, Switzerland
The only problem with Wengen is that it's pricey, being Switzerland. It's very pretty with some wonderful runs down towards the towns of Wengen and Grindelwald, and it has a good range of slopes (it's great to learn on). There are lots of lifts and trains from Wengen and Grindelwald up to the main runs can be used on the pass. You can also cross the Lauterbrunnen valley and use the pass on the Murren side - at least for one day, if not more. This is great if you fancy trying the ski run that Bond did in OHMSS! There's a pretty decent range of other things to do - but it's not really noisy.
The United States
Aspen Colorado
I have to say that of the few places I've skied, Aspen was undoubtedly the best ... skiing that is. We stayed in Aspen itself but the free shuttle that ships you twixt the four mountains left from practically outside the front door of our chalet.
The four mountains are: Snowmass, Highlands, Ajax and Buttermilk.
Snowmass has the biggest area with some fantastic 'off piste' down 3.5 miles of powder, wiggling through the trees. Absolutely amazing and a huge range of skiing.

More on Snowmass at Aspen

Accommodation - Really the best part. At Snowmass, you're staying part way up the slope, so you ski down to the lift every morning. A big plus.

Activities - The skiing is very good, there are hikes and dog sled rides too. Just watch out for the skiers...

Après ski - You get pretty beat up after trying to squeeze your money's worth out of the trip cost every day. But the outdoor swimming pool is great to have a drink in while laying in the warm water with snow falling through the air. The only problem is running to and from the changing room.

Buttermilk is predominantly intermediate skiing - good skiing but not that challenging.

Ajax is the mountain in Aspen itself... again some fantastic skiing especially through the trees on the left of the mountain as you look at it. The best thing there is 'First Tracks' - basically you get up at sparrow's fart and do the first run down the mountain on the freshly corduroyed piste, just as the Sun is rising. It's free, and when you catch the next lift up you can look down and go 'those are my tracks are those' and see just how legendary you are.

Highlands has the hardest skiing of the lot. The highland bowl up the back is the toughest - hardly surprising when you think that you get the lift as high as it can go, hop on the back of a snowcat and get driven another 300 metres or so and then trek for an hour or so, carrying your skis, along a knife edge before throwing yourself down a double-diamond run with a guest book to sign at the top to show you've done it. Absolutely amazing, once again.
Each ski-area has designated off-piste areas which are patrolled fairly regularly and are checked at the end of every day, so even if you do have a nasty accident, someone should find you. The off-piste areas are usually double-diamond and are unpisted (obviously) and offer even more amazing skiing than you're already getting on piste.
Nightlife in Aspen is not the same as Europe though. Being a town and not simply a resort, the majority of the population are working by day. For we visitors that just makes it better. In January 2002 there was hardly a soul in sight. Pubs and clubs don't really happen but then there are enough to have a laugh and the Americans, friendly bunch that they are, will constantly be inviting you around to their houses.
As I've said already, the skiing in Aspen was possibly the best I've ever done, they had a snow fall of 5 feet a week before we got there while Europe (Austria aside) had nothing. The snow never got porridge-like and everyone who was associated with the place just made it so much the better. Cookies, coffee and hot cider on tap, ambassadors who will willingly guide you around should you so wish, teachers who will give you advice if you ask them and some of the most incredible skiing ever.
You've got to go, just once... it'll cost you the same as a European break of a similar duration but the snow - don't get us started - is incredible.
Brighton, Utah
For all you powder hounds who have thin wallets, try Brighton which is one canyon over from Alta and Snowbird, a few mountain tops from Deer Valley and Park City. This resort features the same powder of Alta and Snowbird, wide open flat runs, narrow, steep, and bumpy challenges, without the crowds. It has easy access (about 45 minutes from Salt Lake airport) and is generally family-oriented. If you wish to party, take the short drive to the valley floor. Or you can bus it from downtown Salt Lake. The buses are equipped with ski carriers and the price is very reasonable. If you have never skied dry powder, take a lesson. It will be worth it!
Saalbach, Austria
This is a huge ski area and you can get away with never having to ski the same run twice. it's all in a circuit and takes you for miles and miles.
Flaine, France
Horrible, horrible architecture, but a very safe, car-free resort. Loads for the munchkins to do anthere ared good, safe clear runs back into the bowl of the resort. Lots and lots of good teaching for them within sight of where you're staying - plus plenty of fast runs on the stadium slope and some nice challenging blacks further up.
You can see Mont Blanc from the top station, there's a couple of other villages (Les Carroz and Samoens) to ski over to, and the snow is reliable because it's quite high.
If you're looking for party central, this ain't it - there are only about three bars and one nightclub in the entire place. But hey, if you've brought your kids, you're not looking for pub crawls, right?
Colorado, Chile
The snow at this resort is pretty good and the runs are fairly empty. There isn't a huge number of runs but the ones that exist are perfectly decent. Whether you could spend more than a couple of days there is hard to say as you will ski the majority of them by the end of the day.
As far as value for money goes, assuming you're already in Santiago, it's a steal. It will set you back around US$35 and that includes ski, boot, pole, glove, trouser hire, lift pass and transfers to and from the slopes - it would be rude to complain!
One of the best things about skiing in such a climate, having skied in Scotland in particular, is that the minute there was even the vague threat of cloud, everyone left the slopes... we had two hours of seeing absolutely no-one, never queuing for lifts or anything else for that matter. Wasn't overly challenging but I still managed a highly spectacular wipe out - it's got to be done really!
Tiffendell Ski Resort, South Africa
Situated on the slopes of Ben MacDhui mountain (at 3001 metres (9846 feet) the highest peak in South Africa's Eastern Cape) is Tiffendell Ski Resort. Established in 1993, it is the only African ski-resort south of Morocco.
Despite weather-restrictions, the use of snow-making technology assures a season of around a 100 days. As well as offering all the normal skiing facilities, the resort also boasts both the highest trout-lake and the highest pub (Ice Station 2720) in South Africa.
Skiing in Finland
For families, smaller Finnish resorts offer easy and safe skiing. Hills are big enough for kids and limited slope size makes sure that children are easy to find and keep track of. The skiing season is more predictable than on the Alps - snow will come in November and season will last until the end of April.
Finns have been doing cross-country skiing for the last 5000 years, so naturally track systems are quite extensive. Most resorts have around 70-100 kilometres of tracks and the biggest network in west Lapland is 320 kilometres. You have to be relatively fit to ski all of that in one week.
Off-piste possibilities are different than on the Alps. The snow is rarely light powder, but spring skiing offers very good possibilities and even more so if you're ready to sweat for your turns. Other organized activities possible in most resorts include dog-sled rides, snow-shoeing and snowmobiling.
It can be ridiculously cold in December, January and February. The national record stands at -51.8°Celsius. The phenomenon called inversion makes things more bearable, it can be -30°C in the valleys and -10°C on the hill since cold air sinks to the lowest points and the warmer air rises on top of this relatively thin layer. From the beginning of March, the Sun warms the days, although nights can be cold. In April, day time temperatures rise to above zero - even in Lapland.
Connections are good, most resorts have a bus connection to airport and/or railway stations, you don't need your own car. You can get most/all services in English.
Aprés ski depends very heavily on the resort/restaurant you happen to be in. If you want to see highly intoxicated Finns chose Ruka, Tahko or Levi. Quieter places are Salla and Pyhä.
The Finnish Ski Website has links to many resorts in the country, but to help get you started, below you will find a summary of some of the popular ones:
Tahko - First hill of any size from Helsinki's perspective, 200 metres of vertical, nice slopes, active après-ski during the spring season. It is overcrowded during the Easter holiday, though.

Koli - This resort in a national park has good slopes, but is not suitable for complete beginners. The hotel on top of the hill is very good for a romantic get-away.

Ruka - The most over-rated resort in Finland (although it claims to be in Lapland) is expensive and full of highly intoxicated people, many of whom don't even bother to take skis with them.

Salla - Family-friendly resort next to Russian border, it has good cross-country skiing and it is rarely crowded.

Pyhä - This is next to a national park, has good scenery, and a great shared cross-country network with Luosto. There are slopes for all levels, and there is an annual King/Queen of the Hill event held there yearly. It has a good mix of families and young people, and there is normally a party to close the season at the end of April.

Saaroselkä - This is popular with middle-aged people who like drinking and dancing. The cross-country is very good, but don't bother bringing your Alpine equipment.

Levi - This was once a nice place but it has since been ruined by greed and commercialism. The skiing is still good, though.

Ylläs - This has the most vertical slopes and the largest cross-country network in Finland. Accommodation is scattered over quite a large area for which there is a free bus service to get to the slopes. Unlike most other resorts, it has very little ski-in ski-out possibilities. It comes to life during late March and April, and the season normally continues until mid-May.

Pallas - Inside a large national park, this resort only has two lifts, but it is definitely the best lift serviced off-piste in the country. With a little sweat, the possibilities are very good. The resort opens mid-February and attracts mostly cross-country skiers with its very good track network. The hotel is not the cheapest but it gives you an idea about what a traditional Lappish holiday is all about.