the Doctor's Office
Created | Updated Aug 22, 2007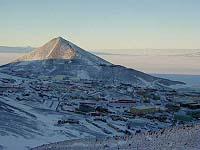 Welcome to Dr. Broelan's office. My office was inspired by the Royal H2G2 Procrastinator's Society, and the Church of Weekendism. My sole practice is helping people to call into work.
No appointments are necessary, everyone is served on a walk-in basis. If I have stepped out, maybe one of my assistants can help you (Taking applications). Perhaps someone else shares your problem and already has a solution, you can find out in the waiting room. At any rate, there will always be someone here to assist in your hour of need.
The Purpose Behind My Work

The philosophy that drives my practice is this: when you want to call in to work in the morning, the best excuse is always that you need to go see the doctor. Now, even if you just have a case of the blahs, you can still call in sick to go see the doctor!
Currently Providing These Services:
While my practice is limited in scope, we do treat a variety of cases, including:

Oversleeping
Slight headache (hangovers included)
Accute 'Fear of the Alarm' Syndrome
the Queasies
the Blahs
Spring Fever
Winter Doldrums
Rockin' Pneumonia
Boogie Woogie Flu
the I Don't Want To (insert job here) Today Virus
the Television Series Cliffhanger Bug
and many other "I'm Sick (of work)" maladies
Queue Here, Please
So now, please sign in below and have a seat, someone will be with you shortly. Feel free to read one of my terribly outdated magazines (I think I have one with President Regan's election on the cover here somewhere.... there it is, underneath the People issue introducing Michael J. Fox on Family Ties).
The Doctor Is In