Welcome to the home of a Talented Young Complaints Executive from the Sirius Cybernetics Corporation Complaints Division
Goo users beware, this is an
alabaster
zone! Switch to
alabaster
for easy reading....
A little about me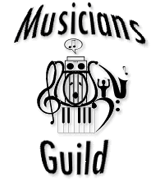 Work
My (real) name is Paul and I'm 19. I'm a first year undergraduate reading Maths at
St. John's College, Cambridge
(yes - that is the old college of a certain
Mr. Adams
). I studied Maths, Further Maths, Physics and Chemistry at A level (so, no stereotypes there then). I have no idea what I'm going to do when I graduate, but then I have got three years to decide!
Interests
I'd like to say I have a wide and varied set of interests, but it pales in comparison to some people.
As you may already have guessed, I'm quite an Adam's fan.
The Hitch-hiker's Guide To The Galaxy
is one of my favourite books ever, and, as my friends will tell you, I'm always quoting bits from it in conversations! Personally, I reckon the radio series is the best medium, and am quite appalled by the TV version, but then it was the 80's, so I suppose some of that is forgivable.
Other books I enjoy reading are mainly Sci-Fi, with writers such as Isaac Asimov, Arthur C. Clarke, Iain M. Banks, Orson Scott Card and of course JRR Tolkien being my favourites.
I'm also very interested in music, play
the clarinet
and
the saxophone
, and listen to many (many) different types and genres.(I've started to list my music collection
here
). I'm a member of the h2g2
Musicians Guild
. I'm always interested in new music, so give me a shout if there's something you think I should know about.
All these things take up most of my time, as well as surfing the internet, and more recently this site in particular.
Links
Some of my favourite links are:
Dransik
- a quite amazing MMORPG (Mega Multiplayer Online Role Playing Game). Have a go! Look out for me wandering round the Krythian Inception server. A more detailed description
here
.
h2g2 Maths Lab
: self explanatory, really!
The h2g2
Jazz Cellar
.
[email protected]
- The Search For Extra-Terrestrial Intelligence at Home - A distibuted computing project which gets over 4 million users around the world analysing radio signals from the Arecibo Observatory looking for those little green men. The h2g2 group is
here
, and a more detailed description of the project is
here
.
Eric Weisstein's World of Mathematics
- a really useful resource for when my maths course just doesn't make sense.
How much is inside...
- Really funny. Check it out.
Flame Warriors
- Really funny, and very true site which will appeal to anyone familiar with BBS and chat rooms.
...more to come...
Quote of the Week
"Several billion trillion tons of superhot exploding hydrogen nuclei rose slowly above the horizon and managed to look small, cold and slightly damp." - Life, the Universe and Everything, Douglas Adams
Previous QotWs:
"Oh no! I've got loads of root 4's! What can I do with root 4?... Oh." - My mathmo colleague (who shall remain nameless *
coughs
*) struggling with a recent examples sheet.
"Be my left coset." - The front of a Valentine's card read out in one of my lectures this week. The inside contains such gems as "My feelings for you are complex, but my love is real.", and "May our love be refexive, but not transitive." Yes, we really
are
that sad here at Cambridge!
"Only two things are infinite, the universe and human stupidity, and I'm not sure about the former." - Albert Einstein
"Jargon is a jargon word for bulls**t." - Yours Truly, sometime during my A-levels. Well everyone thought it funny at the time...
"I just smoke my toe nails, has almost as good an effect as having your body vigeriously rubbed by a large man with a fierce cheese grater." - 2legs on post #342 of
this
conversation.
"I'm sorry, I think we might have been better off with a slide rule." - Ford Prefect
"Reality is the leading cause of stress amongst those in touch with it." - Jane Wagner, (and Lily Tomlin)
"Ours is the age that is proud of machines that think and suspicious of men who try to." - H. Mumford Jones
"I love deadlines. I love the whooshing noise they make as they go by" - Douglas Adams (1952-2001)
42ism
Oh, and for those who have an interest in such things, Researcher 211512:
(2+1)*15-(1+2)=42
-(2*1*1)+(5!/(1+2))=42
Code Blocks
----BEGIN H2G2 CODE BLOCK----
Version: 1.1
RGB Y-- N+ SA A++>+++* P+:- L M-- s V E- PR p-- a- B++>+++ TV- r++ D>+++ T- nh- C+ m t>++
-----END H2G2 CODE BLOCK-----
----BEGIN GEEK CODE BLOCK----
Version: 3.12
GM/MU/S d- s+++:- a19 C++ U? P L>++ E? W++ N+ o? K w+ O? M- V? PS+ PE- Y>+ PGP- t(+) 5 X- R- !tv b+ DI D-- G e*>+++ h- r y?
-----END GEEK CODE BLOCK-----
Contact
Try mailing me at
[email protected]
, just without my pseudonym. Otherwise you could leave a message on my board.
Or telepathy might work.... well you never know.
I hope that I can contribute something interesting to this amazing site and encourage other surfers to read Hitch-hiker's.
So long and thanks for all the fish (for now),
Go stick your head in a pig.
___
/
\
_n_
______
|Oink!|_
_/o
\/
\@
_______
\____/
\
O_
)=(
____|_
\_____
\____/\_______/
\
\
\_____
|
|
|
|
|
|
|
|
|
The ASCII picture only works in
alabaster
. Switch now and repent!
It just looks like Poo in
   Classic Goo   
I WANT A PIG SMILEY!
pig pig pig pig pig pig
But for now i'll have to make my own:
yay!
:@)
Hmm...
I should probably update this sometime, as it's a bit out of date...
Conversations
| Conversation Title | Latest Post | Latest Reply |
| --- | --- | --- |
| Non Sequiturs | Mar 1, 2003 | Oct 13, 2019 |
| New game anyone? | Mar 1, 2003 | Dec 14, 2018 |
| The Return of "What Music Are You Listening To At This Precise Moment?" | Mar 1, 2003 | Dec 14, 2018 |
| Join Here | Jan 14, 2003 | Dec 7, 2013 |
| I wanna be a RMG! | Jan 20, 2003 | Oct 29, 2011 |
Subscriptions
Title
Status

Created

This user has no Entry subscriptions