What to Read This Halloween
Created | Updated Oct 28, 2012
It's Halloween. You build up a roaring fire in the old hearth, pour yourself a glass of wine, and settle into your desk chair to. . . do what?

Read the Edited Guide, of course. (But only after you're finished with the Post.) We've got lots of seasonally appropriate items for you. No, not a rerun from last year. This is a whole new list.
What to Read This Halloween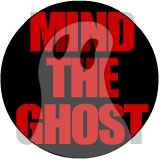 Oh, you lucky English people. You have more ghosts per capita than anywhere else in the world.
Haunted UK
This one starts with a bus falling into a hole that appeared out of nowhere in Norwich. After that, the story gets even more interesting. Read about The Bus That Uncovered a Chalk Mine.
There are lots of Lincolnshire Ghosts. Read and learn.
What does Bulwer-Lytton have to do with The Ghost of Jenny Spinner? Yep, it was a dark and stormy night. . .
Not all ghosts are human. Read about The Ghost Chicken of Highgate, London here.
London's just plain haunted. Do you know about London Underground Ghosts? (A good place for them to be.)
Be very careful of Durham's Ghosts.
You might be brave enough to stay in The Boot, Weymouth.
What's hiding out in Boggart Hole, Clough?
More scary beasties: read about Phantom Hounds. Remember to feed the dog.







Haunted Everywhere Else
The UK doesn't have all the ghosts. Here are some from other places.
In Pennsylvania, there's a grisly story about Mad Anthony's Ghost.
In fact, you probably should know all about Pennsylvania Ghosts.
There may be ghosts in Abram's Delight, Winchester, Virginia, USA. They seem to like nice houses.
Speaking of haunted houses, what's up with Amityville: Horror or Fantasy?
We can't leave out our beloved Romania. Without the supernatural, it would be as dull as Bucharest on a Monday night. Try reading about Dracula's Ancestors – Vampires Without the Dinner Jackets.
Fond of sailing? This is a good time to check up on the legend of The Flying Dutchman.
After all this creepy reading, ghosts may haunt your dreams. It might be a good idea to read up on Sleep Paralysis. Help is available. (For counselling, contact 2legs.)







Just Plain History
Ghosts pop up in historical stories. Try Death at Duffy's Cut, another Pennsylvania story that contains a ghost.
Philadelphia's in Pennsylvania, too. Could you face possible ghosts at Eastern State Penitentiary?
We don't know if there are any real ghosts there, but there's a lot of history in Frankenstein's Castle, Nieder-Beerbach, Germany.
We didn't see any ghosts at this locale, but there's a tale behind Staufen im Breisgau, Baden-Wurttemberg, Germany, and the Death of Faust.







A Warning
Lest you get too eager when trying to snag your EVP, before you go out, read How Not to Go A-Ghost Hunting. We've got you covered.
Note: This list is by no means exhaustive. Apparently, h2g2ers are Ghostbusters extraordinaire. Do your own ghostly search through the ghastly Edited Guide. Take a spirit guide with you! (Not 2legs.)







General Features Archive