Bluebottle's Box Blog
Created | Updated Apr 22, 2012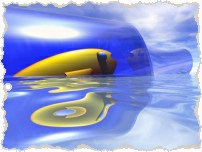 Bluebottle's pursuit of his mostly harmless, eccentric hobby brings him face to face with entertaining enthusiasts and battles with barrier bureaucrats.
I will just come out and say it – I love postboxes. I always have. When I first started writing for the Guide my early articles were about other forms of street furniture, which I admire1, but in my very first article, on Yaverland, Isle of Wight, UK, I mention the true object of my affections, a postbox.
There is something really romantic about the idea of a postbox, something which is sadly submerged and taken for granted in these days of texts and e-mails. As a child I loved writing letters, and postboxes are devices which take something that you post within and make it magically appear inside someone else's home anywhere else in the world. It's as magical as a Star Trek transporter (if a little slower).
If you want proof that a postbox is exciting, then follow this simple recipe:
You will need:
A child (ideally 3-4, untouched by world-weary cynicism)
Card or paper plate
Artistic supplies
A stamp
Get the child to be creative, such as draw, paint, handprints etc on one side of a piece of card or a paper plate, having written your home address and attached a stamp on the other side. Once this creation is complete and dry, walk with the child to a postbox and get them to post it within. Wait a day or two and then see the child's face when the creation they have made comes through the letter box onto the door mat.
How I Learned To Stop Worrying and Love Postboxes
The moment that my love of the idea of postboxes moved to the affection for their physical presence can be traced to when I learnt that in my home town of Sandown there was a rare type of postbox, an Edward VIII pillar box, one of only approximately 150 made. From that moment on I began looking at each postbox I passed to see what type it was. It was exciting to feel that with each new one seen I could find another rare or unusual postbox. From this it was a small step to start taking photographs of the rare postboxes I was fortunate enough to spot.
Now, I know that many people2 considers this behaviour to be a bit odd, as they think after all a postbox is just a postbox, and not worthy of excitement. However I have always believed that any subject or object can be fascinating and may well have a story to tell. There is no such thing as a boring subject3, only people who allow themselves to be bored or a failure to convey the subject correctly.

The more I've looked into the subject of postboxes, the more interested in it I have become, and so it seemed like destiny when the Isle of Wight Postal Museum opened on the Isle of Wight in 2003 – the UK's largest private collection of postboxes on my doorstep. It was a place I just had to visit, however only thing was holding me back – I could not persuade my wife to go there. So eventually I decided I would just have to go without her.
Isle of Wight Postal Museum
The first thing to mention is that the Isle of Wight Postal Museum is not really a museum per se, it is a private collection, the collection of a man who has his own job and a life to lead, and so it isn't somewhere you can just pop into when you want to, like a National Trust or English Heritage castle. Instead to visit you need to book an appointment and arrange a time when the owner will be in. So in March this year I took the plunge, contacted the owner and arranged for a time to visit.
I wasn't really sure what to expect, even though I had done some research, watched the
CBBC clip on the Postbox Museum and studied the Isle of Wight Postal Museum website. However it seemed easy to get to, on National Cycle Route 22 and located off the A3054, one of the Island's busiest roads, and so on one bright and sunny day I left work at midday and cycled out to the Isle of Wight Postal Museum.
The collection is idyllically located in a rural field next to a small copse, and so rare red squirrels can be seen frequently frolicking among the red pillar boxes4 and buzzards circle overhead. Many of the smaller lamp and wall boxes are contained within a purpose-built museum building, a comfortable chalet on site. There are over 200 postboxes from Britain and Ireland on display.
I had never met a fellow postbox enthusiast and wasn't sure what to expect, but Arthur the owner was an instantly sociable, entertaining host. As soon as I arrived he ploughed me with cup after cup of tea followed by a wide range of biscuits while we reclined in the comfortable chalet that is his museum building as we discussed the history of postbox evolution in Britain. It was almost as if I was visiting an uncle I'd not popped in to see for a while, and it was soon apparent that he was no stranger to hosting visitors, not only postbox enthusiasts like me but also school parties, journalists and television crew.
After half an hour or so we went outside to view his collection of pillar boxes. He showed me a First National Standard from 1861, the oldest pillar box in his collection, as well as Penfold5 boxes from the late 1860s, Victorian anonymous boxes and VR boxes and everything was going well when he seemed to suddenly say,
'And if you compare this postbox with Karen here…'.
Hang on! Had I heard him correctly? Did he call one of his postboxes 'Karen'? Did he give his postboxes female names and was the postbox collection a weird Freudian thing full of phallic symbols? Did I need to grab my bike and pedal off quickly?
It turned out that I hadn't quite heard him correctly, and what he had said was 'Carron' as the postbox was made by the Carron Company, Stirlingshire. It appears that postboxes are, among enthusiasts, usually referred to by the manufacturer that made them. Postboxes made by Andrew Handyside & Co are called 'Handysides', ones made by James Ludlow & Son of Birmingham are called 'Ludlows', ones made by the Eagle Range & Foundry Company are called 'Eagles' and ones made by ER Cole & Co are called 'Coles'.
I won't go into any more detail than that about the collection as more details can be seen in the article I am writing about the Postboxes of the Isle of Wight. However I will say that I had a very enjoyable time and stayed there much longer than I had expected to, enjoying not only the collection but also the enthusiastic company of someone sharing the same hobby.
The Island's Oldest Postbox – The Hunt
As well as visiting the Isle of Wight Postal Museum, I was desperate to find out the fate of the Isle of Wight's oldest postbox. At a talk on the Isle of Wight's steam railways I went to many years ago, I became aware of the fact that one of the very first postboxes in the country once stood outside Ventnor Town railway station6, until the railway closed in 1966. I was determined to find out more, and answer two questions:
What had happened to this postbox since it was taken from the Isle of Wight?
Exactly how early a postbox is it? Is it the third, fourth or fifth oldest surviving postbox in the country?
After much research I discovered that this very box was in the ownership of the British Postal Museum & Archive. I contacted them to find out more. They replied
Here's what our curator says.

OB1994.227 is a VR8 Early Mainland9 Pillar Box that was previously erected at Ventnor Railway Station. It was not manufactured on the Isle of Wight, but was sent to that place for use. This dates from 1854. Currently on display at Rathbone Place. A very nice object indeed.

I hope this helps
Rathbone Place is currently Royal Mail's premiere London city centre office, although they plan to sell the land off as its central London location just off Oxford Street makes it worth a fortune. Being close to Oxford Street meant that it was easy to get to, but would it be possible to view, or was it hidden in an office somewhere? I replied on 19 March asking that very question.
Thank you very much for your help. As it is on display at Rathbone Place, London, can I ask whether it is possible for members of the public to visit, or is this display by appointment only? Also, as it dates from 1854 it must be one of the oldest surviving pillar boxes in Britain. Do you know what position it holds, ie third, fourth or fifth oldest surviving pillar box in the country?
I was reassured by the reply,
I believe it's in the main reception at Rathbone Place, so anyone can wander in and have a look. They also have an image wall that you might find interesting. I did have some input. I have also heard that Royal Mail are planning to sell off the premises, so you may have to be quick. I am unsure what 'ranking' it holds in terms of age, our friends at the Letter Box Study Group would know.

Best regards

Archives Officer, The British Postal Museum & Archive
I contacted the Letter Box Study Group to find out what they knew about the postbox. They replied,
Thank you for contacting the Letter Box Study Group, it's good to hear from you.

I think the easiest thing for me to do is point you in the direction of Wikipedia.
There are four main types of letter boxes – pillar boxes, wall boxes, Ludlow wall boxes and lamp boxes. There is a page for each, all written by a member of our Group. I have read this myself and I found it to be very informative I hope you do as well.
So no help there then. In researching the early days of postboxes I have learnt that before 1861 each region had its own unique postbox design, with the first region to adopt postboxes being the Channel Islands in 1852. Two early Channel postboxes survive, the oldest postboxes in Britain, one still in Guernsey and one in the British Postal Museum & Archive. The south and west introduced postboxes in early 1853 and Ireland followed making postboxes soon after with square boxes in mid 1853. Only one of their early postboxes survives, in the National Museum of Ireland. This is now Ireland's oldest postbox and so does not count in the rank of Britain's postboxes. All other regions began making postboxes after 1855.
The Isle of Wight's 1854 box is one of only three surviving postboxes of its kind10, made by John M Butt & Co in Gloucester. One of which, at Barnes Cross, Dorset, is known to have been one of the last of their postboxes built and the other is in the Haverfordwest town museum, dating from 1857, and is the oldest postbox in Wales. By a process of elimination, the Isle of Wight's postbox must surely be The third oldest postbox in Britain! I had learned its location and its place in postal history, now all I had to do was visit it.
Visiting the Postbox
I had tracked the postbox to London, the large city in the far north of England11. Now surely you would think London have enough postboxes of its own without stealing ones from the Isle of Wight? Sadly that is the sort of thing that London does12.
However I had a plan. For Easter I was to meet my wife in York13 for a romantic break. She would be driving up earlier, dropping the children off with the grandparents on the way, while I would travel up later by train after I finished work. My plan was simple; if I travelled up to Yorkshire via London I would time enough on the way to see the postbox for myself. So I booked train tickets especially to travel via London with Underground connection, and on Maundy Thursday I headed up to London.
Box barriers
My journey to Waterloo was without incident14, and once there I went down to the Underground15 and caught the Northern Line to Tottenham Court Road. I had an hour to get from Waterloo to Kings Cross to catch my train, so had only about 15 minutes to leave the train at Tottenham Court Road, get to Rathbone Place, photograph the postbox and get back on a train to Kings Cross in order to catch my train. However when I arrived at Tottenham Court Road the Underground ticket that I had bought in advance would not work in the barrier to let me out, so I showed it to the uniformed man by the gate. He looked at the ticket and said, 'You can't get out here, you are only allowed out at Kings Cross.
From his point of view, it didn't matter what I did on the Underground Network as long as I emerged at Kings Cross, and Kings Cross only. I had earlier checked the terms and conditions written on the ticket, and there was nothing to say I could not get out at Tottenham Court Road, pop along the road to see a postbox for a few minutes and then get back on the next train. I would, after all, be travelling exactly the same distance at pretty much the same time, and would take up no more room than if I hadn't got out. The only reason I had booked via London in the first place was to see the postbox. However I knew that the ticket barrier man wouldn't see it like that and he would refuse to let me out. My much-anticipated expedition to see the postbox was coming undone, I was trapped only a few yards away from my destination. So I had to think quick to persuade him to let me out and soon had a plan; I lied. I told the evil barrier man that I was suffering from claustrophobia from being trapped underground on the Underground, and needed to go outside to get some fresh air. Reluctantly he let me out, giving me really dirty, evil looks, but I was out16! Just a short walk along Oxford Street to Rathbone Place and the postbox!
Rathbone Place
Rathbone Place is a small road just off Oxford Street, and on the left hand side is the Royal Mail office. I walked through the door and found myself in a large room. The room contained a reception desk with a young, female receptionist behind the desk, a sofa on the wall on the right, a door on the left corner leading out of the room, a display cabinet, the postbox, and a barrier cutting the room in half. The barrier was one of those silly glass barriers which any dishonest person could easily leap over or smash into smithereens if armed with a small toffee hammer, but needed to scan an ID card to allow access. The postbox was on the other side of the barrier, with only the back of the postbox visible from where I was.
The lady behind the reception desk looked up and asked me what I wanted. I asked if it would be possible to go through the barrier to take a photograph or two of the postbox there for a couple of minutes?
The young, attractive lady paused for a moment, looked at me and said, 'no'. I was somewhat disappointed, and explained that I had travelled a very long way specifically to look at the Postbox from the Isle of Wight that was the other side of the barrier, having spent a long time in tracking it down to the very room we were in. This emotional appeal moved her so that she made a phone call to her superior, explained I had come a very long way just to look at the postbox the other side of the barrier and asked if the superior would authorise me to go through the barrier. The superior then said 'no'.
I was still a bit sad at this point, having battled Underground officialdom and was running out of time, trapped behind a barrier which seemed a little pointless, doing nothing other than preventing people from seeing a historic postbox and display cabinet, and protecting a door which anyone else would have put a lock on rather than cutting the whole lobby in half with a silly barrier. It's not as if Royal Mail even wanted Rathbone Place any more, having already arranged to sell the site off in 2013, so what could the barrier be protecting other than offices due to be demolished and the postbox I had travelled so far to see?
I asked the receptionist if she would be able to take photographs with my camera of the front of the postbox for me anyway? She said she didn't really know how to use cameras, but she would allow me to take photographs of the back of the box. Which I did, but soon after she relented and agreed to try to take some photographs of the postbox from the other side of the barrier, even though she didn't really know how. I passed her the camera, and holding it as if it was a pair of someone else's smelly socks pointed it vaguely at the postbox and tentatively pressed the button as if expecting it to explode. So I did get some photographs of the postbox, even if they aren't brilliant, and some even have me in the background looking as if I've just run an emotional rollercoaster.
The Postbox Appearance
The postbox was made by John M Butt & Co in Gloucester in 1854 and is octagonal and made out of iron. The postbox is painted green17 and the aperture is unusually vertical rather than horizontal. It is shorter and thinner than standard pillar boxes today, only four feet 7 inches tall, 1 foot 8 in diameter. Other distinguishing features include a small, pointed cap and Victoria's VR cypher is written in a different font than is prevalent on later postboxes. More information about this postbox can be seen on the British Postal Museum & Archive website.
Last Post
After that, I thanked her and went on my way with my camera, still disappointed that I hadn't seen the postbox's front myself and a little annoyed that I had been misled, as I had asked the British Postal Museum & Archive if I had needed to arrange an appointment, and if they had said I did I might have been able to see the postbox properly. However, at that moment the words 'postboxes are, among enthusiasts, referred to by the manufacturer that made them' entered my head. I suspect that, though true, this would not normally apply to postboxes made by John M Butt & Co. I could imagine how the conversation would have gone had I made that mistake:
Me:
Hello, I would like to go through the barrier as I'm an admirer of your Butt box.
Receptionist
I'm sorry?
Me:
I've come a long way to photograph your Butt, and ideally would like a good look at it. Is it possible to look inside your Butt at all?
Receptionist:
I'm calling Security...
Me (assuming that Security held the keys to allow the box to be unlocked, so I could look inside to see how the letters were stored, whether in a cage or sack, or just left to fall into the interior)
Great idea! Thank you for being so helpful.
And so on. And the thought of that made me chuckle for a minute and cheered me up.
I still have a list of several postboxes on the Isle of Wight I've not photographed yet – next up, the Isle of Wight's second oldest postbox...
The Bluebottle Archive
Daily Mail mailbox report on Isle of Wight Postal Museum
Red Funnel Report on Isle of Wight Postal Museum
Letter Box Study Group
1I wrote an article on Lampposts, don't read it, it's rubbish, and I mentioned a rare phone box in my poor article on Bembridge.
2Especially my wife.
3Except golf.
4Indeed the red squirrels are almost as famous as the Postal Museum, with one hitting the national news for stealing a can of beer and taking it up a tree.
5In the cartoon Danger Mouse, in which the hero lives in a postbox, there is a sidekick named Penfold after this postbox design.
6Not to be confused with Ventnor West railway station
7The pillar box's catalogue number.
8Victoria Regina, made in the reign of Queen Victoria
9It is known as an Early Mainland pillar box despite being from the Isle of Wight as the first postboxes in Britain appeared in the Channel Islands; Jersey receiving five in 1852, Guernsey having four in early 1853. The first postbox appeared on the mainland later in 1853. At this time regional postal districts were responsible for the collection of mail within their areas and the Isle of Wight was within the south & west region, the first outside the Channel Islands to introduce postboxes.
10There is a similar postbox inside the former Britannia Royal Naval Hospital in Plymouth. This is a copy of the Butt box design, and so is likely to be younger than the Isle of Wight box.
11Well, it's in the far north from my perspective. The only north/south divide in England I recognise is the Solent. London is famous for being the city mentioned in the Wings album London Town and being nodnoL spelt backwards.
12For example, the Isle of Wight has Dinosaur Isle, Europe's first purpose-built dinosaur museum, yet many of the best dinosaurs found on the Isle of Wight have been nicked by London's Natural History Museum.
13If you visit the National Railway Museum in York, which is free, you can see a Penfold postbox! It is well worth a visit anyway as it is the world's leading railway museum.
14I sat on the train reading Doctor Who Magazine and the screenplay to Revenge of the Pink Panther whilst eating hot cross buns cold. They cost more than 2 a penny, which is unfair.
15The Underground is a London train network which runs Isle of Wight Railway trains before they go to the Isle of Wight.
16I lost no sleep over this uncharacteristic dishonesty.
17Red was not introduced as the standard postbox colour until 1874, when it was realised that in fog or mist green postboxes were difficult to see.