The Post Local Interest Quiz Part 3: An Uplifting Experience
Created | Updated Mar 25, 2012
Have you been Living la vida local? If you have, you can send pictures in for our quizzes. Check out your geographical knowledge with the gem below.
The Post Local Interest Quiz Part 3: An Uplifting Experience
This photo journey is courtesy of cactuscafe. Today's questions are simple:
In what part of the UK would you find this antique lift?
Can you ride it, or is it just to look at?
What famous author is associated with this region?
As usual, click on the picture below for the answers to this quiz.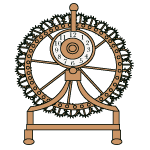 Café Dreams Archive