Smudger Snippets: The Pay Off
Created | Updated Jul 24, 2011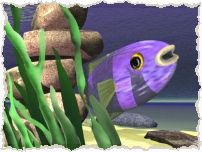 I suppose it's because I have so much time on my hands these days, that all these memories come flooding back to me.
The Pay Off
I remember years ago when I was working offshore in the North Sea on various oil platforms as a subcontractor, and earning good money, as we were on a self employed basis on this particular contract, which was due to last ten months. This meant that we never got expenses or indeed any other perks, but we did earn big salaries. A few of the blokes I worked with used to come back from their ten days off, telling me about their weeks skiing with their family in Switzerland, or spending time in their time share homes in Spain or Portugal. Then they would ask me what I did during my days off.
My reply was always the same, working on renovating the house that we were going to move into sometime when it was all finished. They also used to brag about their expensive cars that they owned and used to tease me about my beat up nine-year old Ford Cortina, and how it brought down the tone of the B.P car park, where we were allowed to leave our cars while we were off shore working. Of course I took all this as banter and explained to them that one day it would all come together for me.
Well the day did come for me some years later I was working offshore again in the North Sea, after coming back from working overseas in Russia and Turkey. I was earning good money so was making extra payments off our mortgage. I was home on my ten days leave when I decided to drive the 12 miles to the town where our building society had their office, to pay off the last payment on our mortgage. It was pouring with rain when I saw an old work mate thumbing a lift, so I stopped and picked him up. He told me he was going into town to buy an anniversary present for his wife, and during the small talk I mentioned my reason for going into town.
I dropped him off and made my way to the building society office, and as I was walking back to the car, I felt like I was walking on air, the feeling of freedom was so good, it was like having a huge weight lifted from your shoulders. There I was, 39 years old and actually owned the house we lived in.
On the drive back I saw my old work mate again and picked him up; he was soaked and glad to be in the warm car. He showed me the present he had bought, an ornament of two love birds, not really his thing, or mine, but his wife really liked that sort of thing and he wanted to make her happy. As we were talking he told me that he was between jobs at present, which was quite common in the oil construction business, I had been there myself a few times. The rain eased up as we drove, which was really lucky for us, as just when we were coming to the outskirts of our town the car ran out of petrol!
I knew it was a bit low but I thought I had enough to get me there and back. To tell the truth, the reason I never filled the car up before I left was that we had no cash in the house, and this was in the days before ATMs and bank cards existed, so you needed actual cash to pay for petrol. My mate was not all the impressed and he made this fact known to me as we pushed the car along the road to the nearest lay-by. It's amazing how much we take those road signs for granted, especially that one that says, 'lay-by 200 yards ahead' and just how long it takes to push a car that distance! As well as the humiliation of having to endure my mate giving me such a hard time, saying 'Aye! It's great, you can pay off your mortgage, but you cant even afford to put fuel in your car' and knowing he was right.
Well that was the day I paid off my first mortgage, and I'm not sure which of those events keeps that day in my memory, but here I am many years later at the age of 60 and have just paid off my second mortgage, which is a different story altogether, that I might share with you all at some other time.