The Friends Of LD's Writing Competition
Created | Updated Jul 13, 2003

The Friends Of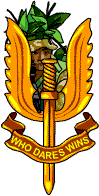 LeisureDistrict
Digibox and PC

EVERY FORTNIGHT WE ARE HAVING A WRITING COMPETITION


IT CAN BE BASED ON FACT, FICTION, BE FUNNY,OR A COMBINATION.

YOU CAN MAKE AS MANY ENTRIES AS YOU LIKE AND THEY WILL ALL BE JUDGED.

3 POINTS WILL BE AWARDED FOR FIRST PLACE

2 POINTS WILL BE AWARDED FOR SECOND PLACE

1 POINT WILL BE AWARDED FOR THIRD PLACE

THE POINTS SO FAR ARE
Contestant Name
---------------------------


Points
---------------------------------



THE FIRST PERSON TO OBTAIN TEN POINTS WILL GO INTO THE

WINNERS HALL OF FAME
1st Place
2nd Place
3rd Place
Jedi
manda
Loup
10 points
7 Points
6 Points
1st COMPETITION

ALL ENTRIES MUST BE NEW (AS FROM EACH NEW COMPETITION DATE)

PUT YOUR NAME AND ENTRY "A" NUMBER IN THE ENTRIES THREAD.


Click Here For More Information

DONT FORGET TO GIVE US YOUR SUGESTIONS FOR MORE GAMES AND COMPETITIONS
HEREClick on the

"Click here to be notified of new Conversations about this Guide Entry "
Link Below
To be kept informed

Back To The Index


Back To: U201567


Actively Promoting A Digibox Friendly Environment On H2G2

Is your personal space digibox friendly?!...