Accessing Conversations With An Out-Of-Memory Digibox...
Created | Updated Sep 17, 2002
"Because Keeping Unplugging The Machine Is Not An Acceptable Solution Anymore..."

It is very frustrating and rather useless anyway if the digibox keeps sending messages indicating a typical lack of memory...
There is one solution tho' and even so it's not a perfect one, it sure beats the unnecessary unplugging exercise:




When your machine refuses to access the conversations, either because there are too many messages or for no reason at all, follow these easy steps:




Type 360 in the top "search box"...




Click on "360 Homepage"(it should be the first on the list)...




Look at the left-hand side of the screen and click on "my space"...




Look down the page (it should be your page as seen in 360) for "most recent conversations"...




Click on the conversation you want to access and... "loup is your uncle!".



It works even better if your "preferences" are set on "frames" instead of "single pages"...

This solution was based on the basis that as the impossibility to access the conversations at times is due to a lack of memory from the digibox, going through 360 will use less memory and provide us, at the same time, with a priceless "back door"...



This tip should definitely make digibox users' life on H2G2 a lot more comfortable.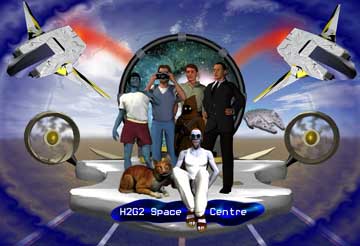 Back To The Index


Back To: U201567