Abi's Community Column
Created | Updated Sep 10, 2002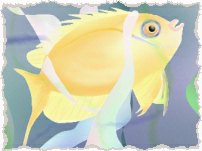 Welcome to this week's Community Column, featuring the best of what you
lot have been up to recently.
h2g2's Third Birthday
Can you believe it? On this Sunday, h2g2 will be 3 years old! The
Editorial Team would like to invite the Community to join them for a glass
of something cold and sparkling in the h2g2
Garden on Friday at 3pm. See you there!
Community Choice
If you have some spare time, here are two ideas for things to do on
h2g2:
If you like the idea of graffiti but lack the nerve to decorate a
wall near you, then you will love h2g2's The
Wall. Scrawl your message on a brick and see it preserved for
posterity!

If you want to flex your synapses and get your intellect going early
in the morning, then why not visit h2IQ. With a
fresh question every morning, you will also have something to taunt your
colleagues with.
My 5 Favourite Edited Entries
All that and I haven't even mentioned my own little effort; The Omega Workshops.
Ask h2g2
If you have any suggestions for items to be included in this column or to
be featured in Abi's Activities, do let me know.