Bluebottle's Festival Thoughts
Created | Updated Jun 27, 2010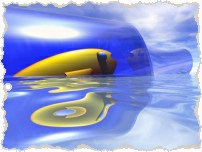 So there I was, at home, bags all packed, the days of the Festival booked off work. Unlike Bono from U2 Paul McCartney was free from back injuries. Nothing could possibly go wrong, or so I thought...
Imagine my shock, horror and worry when I learned that my son had contracted chicken pox, and would not be able to go into nursery on Friday – the first day of the festival. With no family living nearby, I had no choice but to stay at home and look after him on Friday1. (Fortunately he seems to have only a mild case and is pretty much his normal, happy self, only slightly spottier). So my plans for leaving home early and being at the Festival as soon as the gates opened went out the window. Fortunately my wife was able to leave work a little earlier than normal that evening so I was able to get to the Festival site around 7pm on the Friday, and had only missed the smaller, less well known acts that I was not so excited about seeing. I arrived in time to see all of Calvin Harris, and in the words of his most famous song, I was finally 'ready for the weekend'.
Festival Experience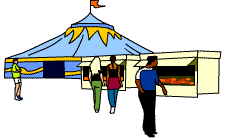 The Isle of Wight Festival is a three day event which attracts roughly 75,000 visitors. Since 2002 it has been held at Seaclose Park (well, as well as surrounding fields and the neighbouring Medina arboretum) in Newport, the capital of the Island. Seaclose Park is a very good site for the Festival, better than the sites in Godshill, Wootton and Freshwater used for previous festivals. Being in the centre of the Island, Newport is easy to get to from any of the ferries and has regular bus links to all of the Island.2 Newport, being one of the larger towns on the Island, is also one of the few places that can cope with an extra 75,000 people – over half the population of the Isle of Wight – suddenly turning up on its doorstep. It has a reasonable selection of shops, supermarkets and pubs etc and the festival site is within a very short walk from the town centre. More importantly, the site is within a short walk of my sister's house, which means I don't have to camp there. I like festivals and I like camping, but see no point in camping at a festival when I can stay somewhere without hour long queues to the shower and has a bountiful supply of toilet paper.
The Isle of Wight Festival, like most festivals, overcharges for food and drink. They also confiscate food and drink brought into the area from outside. There was a wide variety of different types of takeaway food at a convenient distance from the main stage as well as elsewhere, however the quality of the food varied greatly. It is worth trying to find the best and tastiest food stalls, or eating outside the festival venue if there are no acts on that you wish to see at the time. Queues for food also become extremely long later in the day between the big acts, so it is also worth eating early.
There was also a fun fair – so named because although it is fun, you pay a hefty fare for the rides, and a field with a wide range of stalls selling all sorts of things. However, I attend the festivals for the music, and apart from the compulsory visit to the official T-shirt stall, didn't do any shopping.
The 2010 Isle of Wight Festival, 42 years after the first festival on the Island, has benefited from the existence of other, younger festivals in the UK that have sprung up since it pioneered the way. These include Glastonbury, which is now in its 40th year and acknowledged as currently the UK's largest music festival, and the Reading and Leeds festivals. Between 1968 and 1970, the Isle of Wight Festival was the only large music festival in the UK, and suffered as a consequence, especially in 1970 when over 700,000 people attempted to attend3. The existence of other, alternative festivals to attend in the UK means that music lovers can go to other events around the country and no longer have to swamp the Isle of Wight.
All The World's A Stage
The Isle of Wight Festival this year had three stages: the Main Stage, which was in the main Seaclose Park field, the Big Top, which was a stage inside a large, blue marquee, and the Acoustic Stage, which was located in the Medina Arboretum. The Big Top, being in an all but enclosed space, was by far the loudest, but also had a great atmosphere. The sound quality varied greatly in the field around the main stage depending on where you stood. As well as the stages, there were also giant view screens showing the performances dotted around the site, as well as next to the stages, although not for the Acoustic Stage. I did wonder what the red squirrels that normally inhabit the Medina Arboretum made of the Festival4...
As well as the three official stages there were also smaller stages inside the larger beer tents, where live entertainment performed. There was also the 'Field Of Dreams', which consisted of a giant television screen showing the football world cup. I never went there, feeling it seemed silly to spend all that money to watch live acts and then spend the time in front of the telly. My friend, former h2g2 President Peregrin, was upset that they didn't have a screen dedicated to motor racing, whereas I still do not understand why there was no field solely dedicated to Doctor Who, or at least show Doctor Who on the Field of Dreams screen. After all, in the episode broadcast that day, 'The Lodger', the Doctor, does indeed play football.
Tickets for the Isle of Wight festival are expensive, however if you compare prices to seeing two different big live acts at other arenas or stadiums, the price per hour works out quite reasonable for 3 days worth of entertainment, provided you see at least 2 or 3 acts you really like.
My approach is to, for most of the acts, get as close as possible to the stage. Despite popular belief, it isn't much more crowded at the front than the back. There is a small danger of being hit by projectiles, as some people in the crowd enjoy throwing their empty plastic bottles towards the stage. However, over the weekend I only got hit by a plastic bottle once, appropriately enough during The Strokes. This didn't hurt but surprised me, especially as it seemed to hit me in the back of the neck and on the nose at the same time, which I'm not sure can be possible.
Regrets? I've Had A Few, But Then Again, Too Few To Mention
Sadly whenever there is more than one stage at a festival and you cannot possibly see everyone, there are going to be occasions when people you wish to see clash, or in hindsight you wish you had gone to a different stage to see a different act who later become famous when who you did see wasn't as good as you hoped they would be. C'est la vie – it is all part of the festival experience. I had quite wanted to see Juliette Lewis, who starred in one of my favourite festive films of all time, National Lampoon's Christmas Vacation, as well as being in the Cape Fear remake, Natural Born Killers and From Dusk Till Dawn, but sometimes time and events are against us. This becomes even more of an issue when you go to festivals with friends with different tastes in music than you – do you see the act you wish to, or stay with your friends and be sociable?
Hanging On The Telephone? Call Me
Mobile phone networks and manufacturers have in recent years /traditionally sponsored the Isle of Wight Festival. This is perhaps ironic, as the one electronic device that does not seem to work at the festival is indeed the mobile phone. Although mobiles appeared to work fine until around 5pm, after this time text messages became severely delayed. Several text messages sent to me on Friday at various times from 6pm onwards were received in one bunch at 7am the following day – an experience I have only ever before witnessed on New Year's Day. Phone calls were similarly affected, with phone calls going straight to answer phone. I can only conclude that having almost 75,000 bodies, the vast majority owning mobile phones, in such a comparatively small space, many of whom were trying to keep in touch with other people there, completely jammed the local mobile phone provision. With the volume from the stages making conversation difficult and the mobile network's reception unreliable as far as text messaging was concerned, I would advise anyone attending a festival in future to arrange where and when to meet up with friends in advance.
(Wrist)Band On The Run?
The tickets into the Festival took the form of cloth wristbands, attached by a special 'fool–proof' lock to which an identifying barcode had been attached. The idea was that the clamp would, once fastened, stay attached and prevent the band's removal or passing to other people, and the barcode would be scanned on entry to the festival each day. The tickets were issued at the last minute, to try to prevent forgeries and the selling on of tickets at greatly increased prices. Sadly, however, several of the wristbands issued were defective. Of the group of friends I was with, almost half had problems with them. The most common fault was that the clamp intended to keep the band in place was defective, springing open and refusing to close properly. As the wristband was labelled 'void if removed or tampered with', this caused quite a bit of anxiousness, with worries that entry to the festival would be prevented through no fault or illicit act of the people concerned. Another friend who had a shower was shocked to discover that the barcode had come off and was about to go down the plughole, before a dramatic last minute rescue.
The wristbands are a great improvement over the ones the first year I went. These were plastic with text printed on them, and after 3 days of wear in the sun, all the ink smudged into a black mess that then wiped off, leaving a coloured plastic band on the wrist. However, these faults demonstrate that the wristband design still needs improvement.
Line Up
Here we have the line up for the Main Stage and Big Top. I ended up spending almost all my time by the Main Stage, and although there were more acts that I would have liked to have seen in the Big Top, the times the artists were advertised as performing at were inaccurate, especially on the Sunday, so I ended up unable to see the acts in the Big Top I had hoped to due to the schedule changes.
Acts in Bold are the ones I was able to see, with supporting or featuring artists listed beneath. Acts in bold and in a very large font size are Sir Paul McCartney.
Main Stage:
Friday
Saturday
Sunday
Jay-Z
The Strokes
Paul McCartney
Florence and the Machine
Blondie
Pink
Calvin Harris
Biffy Clyro
Editors
Doves
Vampire Weekend
Spandau Ballet
Ian Broudie & 'Three Lions' Sing Along
Crowded House
Friendly Fires
Mr Hudson
Paloma Faith
The Courteeners
Hockey
The Hold Steady
Suzanne Vega
Waterburn
Melanie
The Coronas
Juliette Lewis
Detroit Social Club
Big Top
Friday
Saturday
Sunday
Suzi Quatro
Orbital
James
Juliette Lewis
La Roux
Ocean Colour Scene
Marina and the Diamonds
N Dubz
Local Natives
Shakespears Sister
The Saturdays
Reef
Wonderland
Noah And The Whale
Steve Harley and Cockney Rebel
Woman
Devendra Banhart
The Big Pink
Daisy Dares You
Bombay Bicycle Club
OAR
I Blame Coco
Semi Precious Weapons
The Alarm
Arno Carstens
Saint Jude
Friday
So, Friday night, around 7pm, five hours later than I had planned, I finally arrived at the Festival. Due to the mobile network problems I was immediately unable to contact any of my friends, and although I was disappointed to have missed Doves, was just in time to see Calvin Harris, after which I met up with my wife's university friends. We saw 'Marina And The Diamonds' and 'Florence And The Machine'. I'm still trying to decide who was the more eccentric.
Jay-Z
One of the main advantages of music festivals is that, unlike a concert where you see only one act, you get to see a wide variety of performers who perform different genres of music, including ones you would not normally see. Although I would take offence if accused of having limited range of music interests, I would admit that my interest is rather focussed. I listen regularly to Radio 2, but musicians who aren't played on that station largely escape my notice, and among the many artists whose music I do not know was Friday's headline act, Jay-Z.
Most of the songs were ones I did not know, and when Kanye West turned up, sang a song and then wandered off again its import largely passed me by, although the announcer kept making a fuss about it afterwards. I was more impressed when Bridget Kelly came on stage and sang 'Millennium State Of Mind', as that was a song I knew.
Yet as someone with no interest in rap music whatsoever I can say this. Just because I don't personally like rap music doesn't mean I can't enjoy listening to it. Jay-Z was an enthusiastic performer who obviously enjoyed appearing at the Isle of Wight Festival, and transmitted his enthusiasm well to the crowd. He was scheduled to perform for an hour, yet instead insisted on performing for well over an hour and a quarter, maybe even an hour and a half, seeming reluctant to leave. Of all the acts on the main stage, only Paul McCartney performed for a longer length of time. Jay-Z was definitely an act well worth seeing and deserving of his headline status.
Saturday
Saturday began with one question on everyone's mind – how well would England do in the world cup. Throughout the day everyone asked who would watch the match in the Field of Dreams, who would watch Scottish group 'Biffy Clyro', and who would go to the Big Top to see popettes The Saturdays. On Saturday morning after seeing my wife's university friends in the morning, I was able to to arrange to meet up with my friends, Peregrin and his American girlfriend, as well as a school friend and her boyfriend.
Melanie

However, the first acts I saw on my own. I like arriving early in the morning – you get to relax, sun bathe in a field and listen to live music whilst having a picnic. It is a bit more civilised, more like the Proms In The Park than a rock festival. The second act on was Melanie, full name Melanie Anna Safka-Schekeryk, who had performed 40 years ago at the 1970 Isle of Wight Festival. She is a popular folk singer, but not very well known in the UK. Her most famous song, 'Brand New Key', had its tune stolen and the lyrics parodied by The Wurzels in 1976. The resulting Wurzels song 'Combine Harvester'5 became a number one hit and was far more successful than Melanie's song which inspired it. Consequently, when Melanie sang 'Brand New Key' at the Isle of Wight Festival, she introduced it with the words, 'For a long time I didn't like this song' and the audience (at least in the area where I was) inadvertently added insult to injury by singing along to the Wurzels' lyrics and not her own. Melanie seemed to take this good heartedly, singing 'Combine Harvester' briefly for a bit. I hope that when she performed again on the Acoustic Stage later she was surrounded by an audience more devoted to her music rather than the general, young audience that the main stage attracts, or at least the audience closest to her on the main stage were fans who appreciated seeing her.
I have also seen the Wurzels perform live, and, alas, I must confess that I prefer the 'Combine Harvester' version. Ooh arr ooh arr.
Crowded Field
For me, Saturday's highlight was seeing Crowded House, a group whose music I grew up with. 'Weather' is surely the perfect summer festival song for a warm and sunny relaxed afternoon. I often find that established acts, who have extensive experience in performing in front of audiences rather than becoming famous through making music videos, do make a better show than more recent acts who are more familiar with performing for cameras rather than audiences, and who have the luxury of being able to do take after take at will in order to get each song perfect. Although, on the other hand, acts for whom this is their first opportunity to perform to a large audience can perform with unmatched enthusiasm and energy.
After watching much of Vampire Weekend, I chose to enjoy something more lightweight and relaxing, and hoped to catch up with my wife's university friends, who I had been unable to get hold of on my phone, so went to see The Saturdays in the Big Top. Again, not my usual choice of music, but there's nothing wrong with harmless feel-good entertainment. What better way could I spend a Saturday then by seeing The Saturdays? They also made quite good football commentators, singing 'Vindaloo' when England scored against America. When Gary Linnekar, the man from the Walker's Crisps adverts, retires from being a football pundit, I know who I feel should replace him.
After The Saturdays I went back to the main stage to see 'Biffy Clyro', followed by one of the biggest groups from my childhood – Blondie. Everyone in the area I was were very excited to see Blondie, knew most of their songs (apart from the new ones Debbie Harry performed, which were very much in her style), and happily danced and sang along. I always dance at festivals – it's fun, it helps burn off the calories from all the dodgy food you've eaten and it means that any pickpockets after your stuff are presented with a moving target.
After Blondie, The Strokes were a bit of an anti-climax. They aren't as well known, aren't as successful as Blondie and their songs aren't as familiar. Peregrin and many of my friends went off to see Orbital and La Roux at the Big Top instead. I stayed, but moved when the group of very drunk lads behind me had a drinking competition, resulting in them vomiting, which spoilt the atmosphere a little. It was at this point that I was hit by a bottle.
Sunday
On the way in to the Festival from my sister's house I passed Newport town centre. I wondered how much of an impact on the smaller shops around town the Festival was having, but being early in the morning, there were few wristband wearing people around6. I also went into HMV soon after it opened as the day before had revealed that I had serious gaps in my CD collection that needed filling. Newport's HMV traditionally has a section dedicated to groups playing at the Isle of Wight Festival, yet when I looked at the back of a couple of albums7 I noticed that when the CDs were labelled the barcode covered the track listing. The one thing on the disc I actually wanted to look at was the one thing I couldn't see. So I didn't buy anything – I didn't know whether the discs contained the songs I wanted. HMV – your barcode positioning policy cost you a sale.
I had arranged to meet my school friend at the festival in time to see one of her favourite acts, Suzanne Vega8. Sadly the schedule had been changed from what was advertised, and Suzanne Vega appeared on stage over an hour earlier than published. This meant that I was only in time to see her last couple of numbers, and my friend who really wanted to see her sadly missed her completely, although she had seen her at a previous festival.
I was enjoying listening to The Courteeners, and was then surprised to receive a text message from my younger sister saying that she wanted to meet up with me. I knew she was attending the Festival, but as she is a teenage girl, and I am an older brother in his 30s who likes Paul McCartney and Crowded House, not N-Dubz and Jay-Z, I hadn't expected to see her. Still, she wanted to meet up, so after some confusion and delay caused by her bus from Ryde breaking down on the way to the festival, we met up, went on the Big Wheel (where she got quite nervous being so high up), bumped into Peregrin and then, minutes later, bumped into Sarah's University friends, and went to the Big Top.
While the main stage was running about an hour early, events at the Big Top were running about 45 minutes late. We arrived at the Big Top as The Big Pink began their act. The Big Pink, despite their name, are not as big an act as Pink, but were nevertheless quite entertaining.
Biting The Ballet
My original plan for the Sunday afternoon was to see The Big Pink followed by Steve Harley And Cockney Rebel in the Big Top, and then run to the main stage in time to see Spandau Ballet. However the delay in the Big Top and rescheduled times for the Main Stage meant that the two acts now clashed. I heard how Spandau Ballet were coming on early, said 'See you later' to my sister who wasn't fussed about them and wanted to meet up with her friends, ran to the Main Stage with Peregrin whilst texting my wife's university friends to let them know that Spandau Ballet were on now, and not in 45 minutes like we had been led to believe. Fortunately as it was before 5pm the message got through, and a few minutes later they arrived breathless where we had arranged to meet, by the giant left speaker near the front of the stage.
Spandau Ballet were another good act to see live, and as this was their first ever festival appearance, seemed delighted to be there and were enjoying the experience. The audience really sang along with their songs, especially 'True' and 'Gold'. I was a bit disappointed that I had been forced to miss Steve Harley and Cockney Rebel, whose song 'Make Me Smile (Come Up And See Me)' is a classic and who do a good version of George Harrison's 'Here Comes The Sun', however I had seen them at the festival before, and was confident I would have another opportunity to see them live. After Spandau Ballet were Editors, who were followed by Pink.
Think Pink
Pink was a singer whose songs I know, but have always been quite neutral over in the past. I didn't like the style and lyrics with some of her songs, finding her arrogant and angry. I'm not really someone who listens to angry music, and prefer to relax. Anger can be a force for good in music, especially indignant, righteous anger that can protest and change the world for the better, but anger for anger's arrogant sake never really appealed to me. I must be getting old as I find myself wondering whether song lyrics like 'I'm gonna start a fight' sets the right example to the youth of today.
So imagine my surprise when I discovered that Pink's appearance at the Isle of Wight festival was one of the greatest not only of this festival but any festival I have been to. The audience would have been content with her turning up, singing songs for an hour and then saying goodbye, like most other acts including Saturday's headliners, The Strokes, but Pink was determined to do more than that. She provided not only songs, but a show – descending from great heights at great speed to begin her show, riding on the audience in a giant inflatable ball halfway through, and ending by soaring above the crowd and doing acrobatics whilst still singing. Pink really did put an awful lot of effort into entertaining the crowd and trying to ensure she delivered the most spectacular show possible, and her effort to do so was visible even from the back of the field.
So I now have a new-found respect for Pink. She works hard to entertain even when she was a lesser name on the bill, and a support act for Paul McCartney. So if the youth of today do have her as a role model, I reckon that they could do a lot worse than the hard working, dedicated and talented Pink.
Paul McCartney
At last, the moment everyone had been waiting for arrived and Paul McCartney arrived on stage, along with his band; Paul 'Wix' Wickens9 on keyboards, Brian Ray and Rusty Anderson on guitars and Abe Laboriel Jr. on drums. Rusty first played with Paul McCartney at the Concert for New York in October 200110 and Brian Ray and Abe Laboriel Jr have performed with Paul since his 2002-3 World Tour.
Song List
'Venus And Mars'
'Rock Show'
'Jet'
'All My Loving'
'Letting Go'
'Let Me Roll It' / 'Purple Haze'
'The Long And Winding Road'
'Nineteen Hundred And Eighty Five'
'I'm Looking Through You'
'Blackbird'
'Here Today'
'Dance Tonight'
'Mrs Vandebilt'
'Eleanor Rigby'
'Something'
'Sing The Changes'
'Ob-La-Di, Ob-La-Da'
'Back In The USSR'
'Paperback Writer'
'Let It Be'
'Live And Let Die'
'Hey Jude'
'Day Tripper'
'Get Back'
'Yesterday'
'Helter Skelter'
'Sgt Pepper's Lonely Hearts Club Band' (reprise)
'The End'
Paul McCartney opened with the medley 'Venus And Mars / Rock Show / Jet' with barely a chance to catch his breath, just as in his 1976 Wings World Tour11. This was followed by Beatles classic 'All My Loving', then followed by more Wings' hits 'Letting Go' and 'Let Me Roll It'. 'Let Me Roll It' ended with the guitar riff from Jimi Hendrix's 'Purple Haze' in memorial of Jimi Hendrix, who died shortly after performing at the 1970 Isle of Wight Festival12. Paul sang three songs 'Blackbird', the John Lennon memorial song 'Here Today' and 'Yesterday' on his own, unaccompanied by his band – the only musician to perform solo on the main stage of the entire festival.
Need I say that I was as close to the front of the stage as it was possible to get when Paul McCartney was on? He continued with many of his greatest hits, such as 'Let It Be'13, 'Live And Let Die', the song from the Bond film and performed with spectacular fireworks, 'Hey Jude', which he performed on the 'magic piano' – Paul's multicoloured upright piano that he has taken on tour with him for over 20 years, and 'Something' in tribute to George Harrison, poignantly fading from his quiet, personal ukulele version to a more rock one halfway through. During 'Sing The Changes' for a couple of minutes it rained very heavily – the only time during the entire weekend. From my point of view this was a good thing, as the tall bloke in front of me and his friend, the guy in the hat, ran away from the rain and leaving me with an unhindered view of Sir Paul.
Paul McCartney and his band left for three encores, ending with the appropriate medley 'Sgt Pepper's Lonely Hearts Club Band / The End' as they have since the 2002-3 World Tour.
Paul McCartney's performance was audible for miles outside the festival area, even as far away as Ryde, the town on the Island's north coast. I know as my Dad lives there and he sent me a text which, when I eventually received it, requested me to ask Paul McCartney to turn the music down. I may be worried about getting old, but my Dad is definitely still my Dad.
Sing The Changes
How does Paul McCartney decide which songs to include in his performances? In an interview he explained,
I imagined myself sitting in the audience and thought, 'Okay, what would I like to hear him play?' So I'd want to hear some Beatles – and something rocky... Then I'd want to hear some Wings stuff – and then some of the stuff from the solo period – and I'd want to hear some songs from the new album...

In one way I wanted to give the audience what I thought they'd like, because I like that when I go to a show. I do like to hear what I consider to be the best songs of the people I'm coming to see – But at the same time it's kind of interesting not to always do the obvious. You see my problem us – and it's a great problem to have – I'm basically doing songs spanning my whole career. And I'm lucky to have a lot of songs to chose from. A lot of people love the Beatles. And then a whole new generation loves Wings – I've heard a lot of people, particularly people in their 30s say, 'I like Wings better than the Beatles' which, you know, is kind of surprising. So what I did is that I just really looked at a list of what I'd written with the Beatles, and then I looked at a list of what I'd written with Wings and since then, and just thought, 'Out of all those, if I was going to this guy's concert, what would I really want to hear? What couldn't he leave out for me?'
Merchandise
There was a limited amount of Paul McCartney merchandise on sale at the festival, namely T-Shirts and hats. Two Paul McCartney t-shirts were on sale, advertising his appearance at the Isle of Wight Festival as part of his 'Up And Coming Tour'. Both t-shirts had pictures of Paul McCartney on the front. The first one had 'Paul McCartney Up And Coming Tour Isle of Wight June 13, 2010' on the back. The second I was quite amused amused by as it listed all his destinations as part of his tour. Places such as:
Phoenix, USA
Los Angeles, USA
Miami, USA
Dublin, Ireland
London, England
Newport, Isle of Wight
Press
Newspapers seemed overall to be quite positive over Sir Paul's performance at the Isle of Wight Festival. Strangely, they seemed to be obsessed with the fact that Sir Paul McCartney stayed at the Premier Travel Inn in Newport, the hotel closest to the Festival site, rather than a posher or more exclusive venue. They also took great interest in reporting how Sir Paul tried to brighten the place up a bit by bringing his own candles, a few incense sticks, his own drapes and a Buddha mascot. The press obviously hasn't read the book Paul McCartney – On Stage, Off Stage and Backstage in which he states that that is something that he does. Paul McCartney, when interviewed about this practice, stated,
'I think it's like organic, you know? Ten years ago I had to have a dressing room of some sort and I think candles started it and then somebody brought in a little Buddha, so then we suddenly got this.'
I can't say I blame him. I've stayed in the Premier Travel Inn in Newport and can honestly say that the rooms are rather dull. They come with a double bed, a couple of chairs, a desk, small table, sofa, small kettle, a teabag, a television that doesn't even have Freeview, some shelves, a clothes pole and small ensuite bathroom. When I stayed there I remember taking some Star Wars figures with me to help brighten the place up.
Isle of Wight Festival Live – The Television Coverage
Like most large Festivals, highlights of the 2010 Isle of Wight Festival were broadcast on television on the weekend of the event. This was broadcast on ITV2, a channel normally dedicated to broadcasting such programmes as 'The United Kingdom's Got Talent', 'The United States' Got Talent' and 'Chances Are The United Arab Emirates' Got Talent Too'. Over 12 hours was broadcast, but as this was shown on a commercial station, there was a five-minute advert break after every 10 minutes of programme.
After being at a festival, seeing the television broadcast is very disappointing. Although you do get to see the artists up close without anyone's heads in the way, the television cameras don't capture the atmosphere, the thrill of being there. And they also fail to capture the noise – a song that everyone was singing along to loudly in a deafening manner is shown at a reasonable volume on the television, with the 75,000 audience singing along reduced to a background noise.
Fearne Cotton, Dave Berry and Rufus Hound hosted the television coverage. I actually saw Rufus Hound whilst walking around on the Saturday and thought 'That's that bloke from Dave', the television channel he is often on. However, as I had not seen any of the coverage at the time I thought no more of it. Fearne Cotton did a professional job, conducting interviews and encouraging the artists to perform exclusive, acoustic versions of their hits for ITV2.
Sadly, the same cannot be said for her co-stars who failed to take the weekend seriously, introducing acts with innuendo such as 'Wouldn't you like to have a lie-in on a Saturday?', referring to girl group The Saturdays. They would frequently make introductions when artists were on stage, saying things like 'Behind us at the moment Paul McCartney is doing an amazing performance, but now we are not going to show you that and are going to show you a film we made about portaloos instead'. This was much to the frustration of everyone watching, who would much rather see Paul McCartney perform then see documentaries. I cannot help but speculate that if ITV2 had removed the hosts and replaced them with voice-over introductions stating 'Next up, Paul McCartney' or similar, there would have been time to broadcast another 10 or more songs over the weekend, or some more of Fearne Cotton's informative interviews.
This is a list of the songs that ITV2 showed over the weekend, in broadcast order. Some songs were shown more than once and are only listed at time of their original broadcast.
| Artist | Song |
| --- | --- |
| Daisy Dares You | Idiot |
| Hockey | Song Away |
| Doves | There Goes The Fear |
| Florence And The Machine | Cosmic Love |
| Florence And The Machine | Dog Days Are Over |
| Calvin Harris | The Girls |
| Marina And The Diamonds | I Am Not A Robot |
| Marina And The Diamonds | Shampaign |
| I Blame Coco | Self Machine |
| Juliette Lewis | Uh Huh |
| Doves | Kingdom Of Rust |
| Shakespears Sister | You're History |
| Calvin Harris | Ready For The Weekend |
| Mr Hudson | Time |
| Marina And The Diamonds | Hollywood |
| Florence And The Machine | Rabbit Heart (Raise It Up) |
| Jay-Z | 99 Problems |
| Jay-Z | P.S.A. |
| Jay-Z | Heart Of The City |
| Jay-Z featuring Bridgit Kelly | Empire State Of Mind |
| Jay-Z | A Dream |
| Jay-Z | Dirt Off Your Shoulders |
| Jay-Z featuring Kanye West | Run This Town |
| Paloma Faith | New York |
| The Hold Steady | Southtown Girls |
| Bombay Bicycle Club | Always Like This |
| Crowded House | Saturday Sun |
| Vampire Weekend | M79 |
| Vampire Weekend | California English |
| Melanie | Lay Down (Candles In The Rain) |
| Noah And The Whale | Blue Skies |
| Biffy Clyro | Many Of Horrors |
| The Saturdays | Keep Her |
| The Saturdays | Just Can't Get Enough |
| Biffy Clyro | Mountains |
| Biffy Clyro | The Captain |
| N-Dubz | Down |
| Vampire Weekend | A-Punk |
| La Roux | I'm Not Your Toy |
| La Roux | Armour Love |
| Bombay Bicycle Club | Ivy And Gold |
| N-Dubz | I Need You |
| N-Dubz | Say It's Over |
| Crowded House | Weather (With You) |
| Juliette Lewis | Hard Lovin' Woman |
| Paloma Faith | Do You Want The Truth Or Something Beautiful? |
| Blondie | What I Heard |
| Blondie | Heart Of Glass |
| Crowded House | Don't Dream It's Over |
| The Strokes | New York City Cops |
| The Strokes | The Modern Age |
| The Strokes | Reptilia |
| Friendly Fires | Jump In The Pool |
| The Courteeners | Lullaby |
| The Big Pink | Velvet |
| The Saturdays | Up |
| Paloma Faith | Smoke And Mirrors |
| Spandau Ballet | To Cut A Long Story Short |
| Spandau Ballet | The Freeze |
| La Roux | Bulletproof |
| Editors | Smokers Outside Hospital Doors |
| Reef | Place Your Hands |
| The Courteeners | What Took You So Long |
| Ocean Colour Scene | Magic Carpet Ride |
| Steve Harley And Cockney Rebel | Come Up And See Me, Make Me Smile |
| The Big Pink | Dominoes |
| Friendly Fires | On Board |
| Pink | Get This Party Started / Funhouse |
| Pink | Ave Maria |
| Spandau Ballet | Gold |
| Friendly Fires | Paris |
| Vampire Weekend | Giving Up The Gun |
| Pink | Just Like A Pill |
| Pink | So What |
| Florence And The Machine | Drumming Song |
| Editors | Munich |
| Editors | Papillon |
| Blondie | One Way Or Another |
| The Strokes | Take It Or Leave It |
| N-Dubz | Playing With Fire |
| Paul McCartney | Ob-La-Di, Ob-La-Da |
| Paul McCartney | Jet |
| Paul McCartney | Back In The USSR |
| Paul McCartney | Live And Let Die |
| Paul McCartney | Helter Skelter |
| Paul McCartney | Hey Jude |
1Can you guess which common childhood disease I never had as a child...
2Sadly it no longer has a railway station, thanks to Dr Beeching.
3More people attended the 1970 Isle of Wight Festival than Live Aid or Woodstock, with estimates of numbers attending between 600,000 and 800,000. Only one other music festival of the time, the 1973 Summer Jam, was of a comparative size.
4Red Squirrels are an increasingly rare and endangered species in Britain, and the Isle of Wight is one of the few places in England to retain its native red squirrel population.
5The first line is 'I've got a Brand New Combine Harvester and I'll give you the Key'. The inclusion of the words 'Brand New Key' in that line demonstrates its parody of Melanie's song origin.
6Whether that was because few people from the Festival had come into Newport on the Sunday morning or whether because everyone else from the Festival who was there had their wristband fall off, I cannot say.
7Best of Blondie and Recurring Dream: Best Of Crowded House. I am beginning to worry whether, since becoming a father and turning 30, I am seriously becoming someone with a Dad's taste in music.
8Suzanne Vega is a favourite of the Isle of Wight festival. She performed when I first went in 2004, and also in more recent years.
9A good friend of Douglas Adams, Paul 'Wix' Wickens has been Paul McCartney's pianist and keyboard player since 1989. He also composed the music for the Tertiary, Quandary and Quintessential editions of the Hitchhiker's Guide radio series.
10Rusty played on the song which Paul had written especially for the concert, 'Freedom'. Also appearing at the Concert for New York, which Paul had organised, was Jay-Z.
11This medley is the first track on the Wings Over America album.
12Although Paul also played this version of 'Let Me Roll It' when he played at Citi Fields Stadium in 2009, available on his Good Evening New York City album.
13Joan Baez sang a version of 'Let It Be' at the 1970 Isle of Wight Festival.