The Frankie Roberto Interview
Created | Updated Jul 11, 2003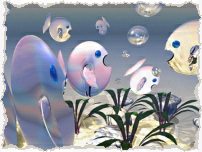 Frankie meets...
Yossarian Prefect
Yossarian Prefect
on the
Zaphodistas, and having an h2g2 downer...
Like me, Yossarian Prefect is also a regular contributor to the h2g2 Post, each week publishing a new episode of his story, Redemption. He is now very active on h2g2, and like many of us, admits to being addicted to the site. He tells me that it was during this summer that he first became an h2g2 junkie, and explains why he was so impressed with the community.
'I was floored by the brilliance of the concept of almost a hundred thousand people from all over the world contributing to a Real Life Hitchhiker's Guide to the Galaxy. That's as well as talking amongst themselves, which in turn, allows for them to meet new people and learn about different views.... How much more brilliant can something be?'
Soon after becoming hooked, Yossarian got his first entry accepted for the edited guide, all about the mighty Led Zepplin.
'I'm a great fan of theirs, which actually made the whole experience of writing an entry on them even worse. I admit it wasn't the best-written entry, nor was it the most creative, but it was the first time I had ever dealt with writing an entry, and I was a fool to choose a subject that deserved much more than I was able to create at that time. My apologies go out to all Zeppelin fans that were disappointed with it. However, it was on Peer Review for something like six months so, if anyone had any problems with the product, they should have stopped by and left their comments before the thing was included for the edited guide. I suppose shifting the blame is a rather depraved way to get around the problems I face, but I don't do it very often...'
Following that Yossarian joined the Scouts volunteer group and also started a University Project. University Projects on h2g2 are longer, in-depth features on a particular topic that span several entries, and are managed by the University of Life. Yossarian reveals his chosen topic.
'My University Project is on the life and times of Belgian surrealist, Rene Magritte, and how several very important events in his life inspired particular works. It may seem like a concrete enough subject to write about, but I can assure you that I have never dealt with anything more abstract in my entire life...'
Despite becoming so involved with the h2g2 community however, at the time of this interview, Yossarian had been considering taking a short break away from h2g2. He tells me the story of how he became disillusioned with h2g2 and prepared to leave.
'When I joined h2g2 I was immediately accepted by a group of people that knew nothing about me, and who just seemed so cool I couldn't believe it. My postings would be long and well-crafted and I was on top of the world, or at least as far up there as I was ever going to get. Months pass and I meet more amazing and wonderful people and soon have made friends with much of the total researcher population. '
'Then things began to fall apart. My postings became less and less brilliant, and I came to the realisation that I had become friends with people that I would probably never get the chance to meet in person. Being the odd type of frood that I am, this really put me off and drowned me in a deep blue funk. There's something about knowing that the people you had grown to love might never be a part of your life that really gets you down.
And so, I figured that instead of torturing myself with this
knowledge, I might as well be a coward, run away, and rarely look
back. I say rarely look back instead of never
look back because, like I have mentioned before, I am an h2g2
junkie... '
'But when everyone found out I was leaving, they just had to stop by my space and tell me not to go.... People I'd never even met before were scolding me and telling me not to leave. It was all rather touching and proved me wrong. The magic of h2g2 was still there...'
I've been lucky enough to meet up with quite a few researchers in meetups, and have got to know quite a few h2g2 Researchers in Real Life that way. I ask Yossarian Prefect if he thinks it is important to meet people in real life.
'Well, I suppose when you meet wonderful people that break the barriers of distance and timezones just so that they can be there for you in your times of joy and despair, you, in an attempt to be just as good a friend, try to break the barriers of distance and timezones for them too. The result is just this big happy mass of people that act like true friends. It isn't neccessarily essential to meet them in real life, but you come to this point after some time of being in those friendships where, as Ottox put so well, "you'd be willing to give up your right arm to meet them in person". There's nothing wrong with wanting to meet people that you've grown to love, is there?'
A quick glance at Yossarian Prefect's page tells me that he is a member of the Zaphodista group. The Zaphodistas are an h2g2 community group that actively oppose BBC moderation on h2g2. To me, moderation does not seem a big problem as it rarely affects the community. I ask Yossarian to explain his reasons for being against the moderators.
'It is not the presence of the moderators that annoys me, for you are right in thinking that they do not play a major role in the daily life of the casual h2g2 junkie. However, they had a habit of being rather over-eager in moderating my postings and journal entries a few months ago. It actually seemed as if they were following my every move. Wherever I went and posted copyright material, they would be there instantaneously. This is not to say that I went around using copyright material and claimed it as my own, seeing as how whenever I would use it, I would be sure to mention the source. It never really mattered, though, as it was still a breach of copyright laws, and so they would be there, day after day after day, moderating everything I wrote, and then everything anyone who talked to me on a regular basis wrote as well. This attack on my friends was something I found rather intriguing, and it also happened to run well alongside my developing plot line involving my being hunted down by the Knights Templar for reasons that, to be truthful, are still unknown to me. So I honestly have nothing much against them, and their presence has done nothing but help improve my ridiculous plot in my Redemption series for the Post.'
Yossarian Prefect has put forward the question 'What has been the greatest day of your life so far?' as a Talking Point, which will be hitting the Front Page soon. Yossarian explains why he put forward the question to me.
'I asked the question to see the types of replies I'd get from various friends. It then hit me that the best way to hear what everyone had to say was to propose it as a talking point. I, unfortunately, can't recall any day that was greater than the rest, so for the sake of convenience, I'm going to have to say that the best years of my life are still to come, and hopefully then I will live through the greatest day my life will ever see. Of course, I do happen to have very great memories of the innocent days of toddlerhood where I could pick up my toys and let my imagination go wild. Those days are gone, as I have tried a countless number of times to pick up a toy and get some sort of entertainment from it, but it is not the type of thing I think I'll ever be forgetting. I think at first I would play with my toys just as all children would; for the sake of pleasure. And then I became more aware of the things that were going on around me, and I realized that I would be in a constant state of melancholy if I were to sit around the house and absorb all the anger and frustration. It then became a withdrawal of sorts. I can even remember the year that it just wouldn't work anymore. No matter how long I stayed outside to play with those toys, I couldn't deny what was going on inside with my family, and so, even though they have been the most providing and loving parents, I have seen the lack of love between them and can only hope that I will be lucky in having relationships completely unlike theirs...'
I leave the interview considering what has been the greatest day of my life so far. It's not an easy question. At least I have some time to prepare the answer though.
Next Week: Mina on being Muse of Bondage.
Subscribe
to this series of Interviews and be notified when each interview is
published!
The Frankie Roberto Interview index
page.