The Vice's Advice
Created | Updated Dec 2, 2009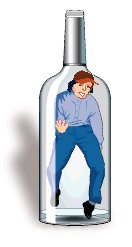 Welcome to the Vice's Advice, the column in h2g2 that
advises you as to what your Vice President is up to, and
also where he gives you any advice and insights that he has
learnt from being Vice President.
I am also here to answer any questions you might have,
such as:
Does the democratically elected Vice President of h2g2
have the power to fire Douglas Adams?

to which the answer is:

So, what is The Vice's Advice about? Well,
essentially I'm here to inform you of what we, your
Presidential team, are doing in the h2g2 community.
Economy
Now, the first thing any President, Prime Minister or
other such leader is concerned about is the state of the
economy, and President Peregrin and I are no exception. You
will be overjoyed to know that we are therefore introducing
a tax to h2g2, the details of which follow.
As everyone on h2g2 comes from different countries with
different currencies etc, we decided that the only thing
universal to all researchers that we can tax are smileys. A
conversion table follows:
2 x
=
1
1 + 1
=
1

1 + 1
=
1
, 1 , or 1

1 or
+ 1
=
1
, or 1 ,

Tax collection will take place where-ever we hang
around, or in other words, we always appreciate a drink, a
bit of cake and a doughnut, although President Peregrin
assures me he'll happily accept

or


from female researchers instead.


Policies
We, your Presidential team have two very clear and
distinct policies - Taking Credit for things we did not
do, and Refusing to take the Blame for things which
we may have done, but obviously aren't our fault. A
further policy of Looking like we are busy doing lots of
really cool stuff when in fact we can't be bothered is
also used on occasions.
Taking the Credit

So, what shall we take the credit for this week? Well,
the thing that has been overwhelingly popular recently are
the new smileys, and so they are
what we are taking credit for. Yep, they're all due to
us.
As you may well be aware of, President Peregrin and
Bluebottle have, since November 1999, composed a Smileys Drawn By Researchers page. On
it there are smileys drawn by researchers, including Cybes
and Menza, but most are by Peregrin and Bluebottle, and
there are certain similarities between some of the official
ones and ones we drew ourselves1...
Drawn By Bluebottle:
Official
Smileys:
Confused
Erm
Doughnut
Doughnut
Tomato
Tomato
Drawn by Peregrin:
Official
Smileys:
Sleepy
Sleepy
Thumbs Up
Thumbs Up
Injured
Bruised
Cat
Cat
Dog
Dog
Not Our Fault...
I would just like to deny all rumours that Peregrin
and I
experimented on certain people who attended the h2g2
Meet-Up in London by feeding them a weird love-potion which
made them attempt to seduce everyone in sight.
Also, despite running the h2g2
Waterworks, Bluebottle is not
responsible for the flooding that has taken place over the
last month.
Foreign Relations
Being Vice President of h2g2 means that you must
maintain diplomatic links with those around you. The
Internet is very large, with a lot of potentially hostile
sites that could well declare war and invade us. It is
therefore the President's job to encourage Trade
Negotiations, and encourage other diplomatic links.
One of our neighbours on the internet is ZZ9 Plural Z Alpha. This
is the official Hitchhiker's Guide To The Galaxy fan club,
yet it does not seem to be noticed by many people on
h2g2.
Fortunately, there are people on h2g2 who do also
belong to ZZ9 Plural Z Alpha, your Vice President
included, and we would like to encourage more people on h2g2
who enjoy the Guide and anything Douglas Adams related to
join up.
If you're a member of ZZ9, or you'd like to get in touch
with more people who belong to both ZZ9 Plural Z Alpha and h2g2,
please say so below.
1I'd like to
take this opportunity to say that the h2g2 Art Team
did brilliantly when they designed the smileys - keep up
the great work!